Wyrmwood Magnetic Dice Tower System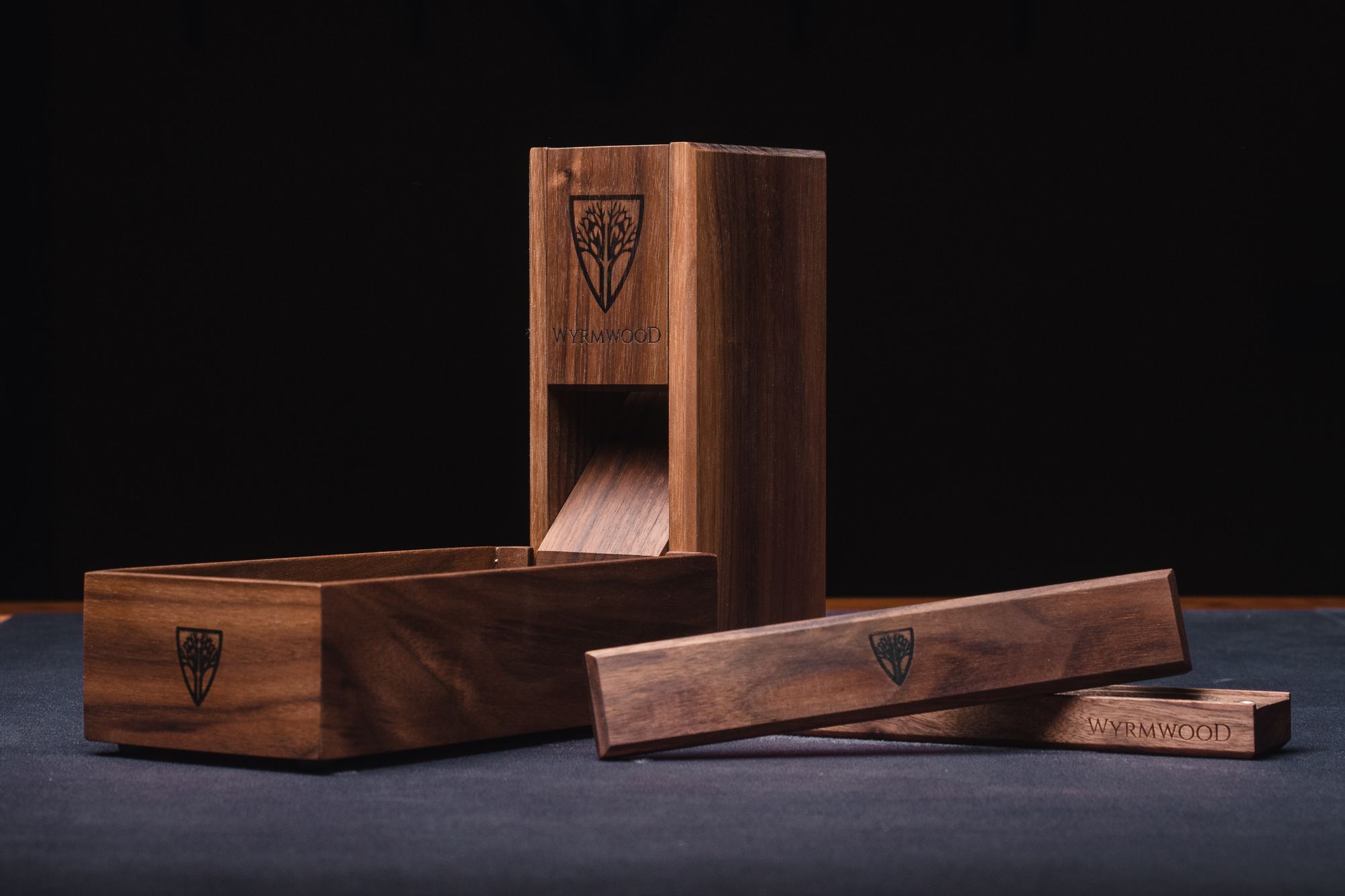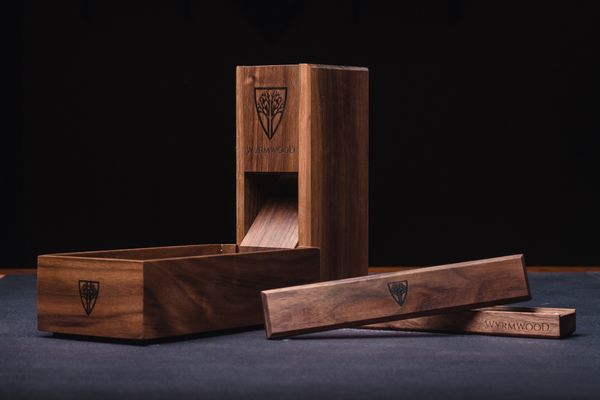 Wyrmwood, quality gaming supplies is at it again. They have about two days left on their Kickstarter campaign ran a Kickstarter in 2015 focused offering their magnetic dice tower in numerous different woods. This handcrafted dice tower is a luxury statement piece that belongs on your game table.
The magnetic dice tower is the heart of the Wyrmwood Magnetic Dice Tower System.  Its innovative magnetic design allows for maximum rolling capacity while maintaining the ability to breakdown and store away in the smallest possible package. To complete the system you will also need to invest in the dice tray and the dice vault. The entire system requires a minimum investment of $150, though you could spend up to 10x that amount depending on the wood you choose.
Wyrmwood's founders are dedicated to providing accessories that both perform and look beautiful while doing it. While this is not an item that everyone will want or need, if you are looking for an heirloom quality dice tray or tower this is one of the best.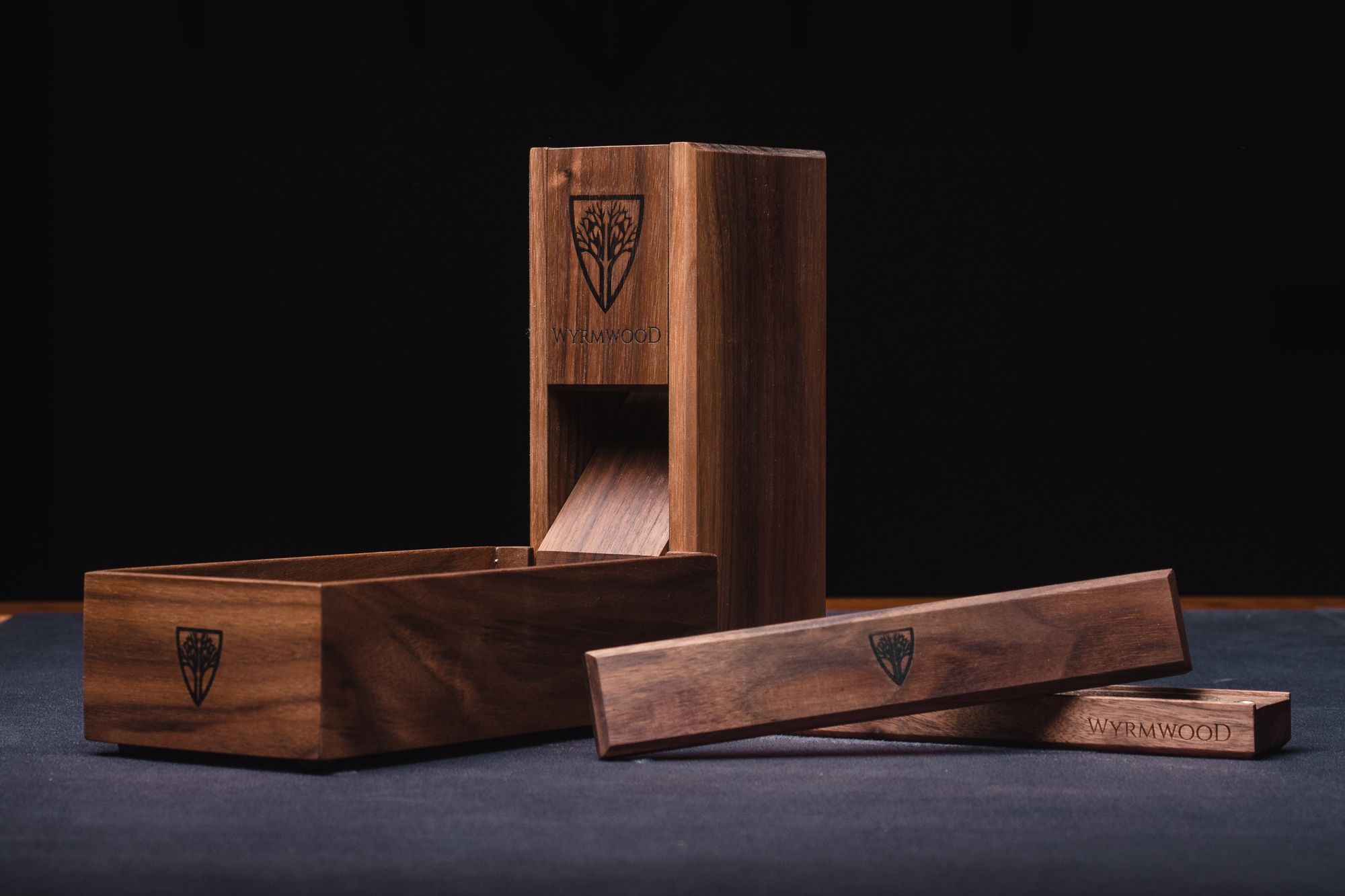 Source: Wyrmwood Gaming / Kickstarter / Polygon