Chess Wars: Two Galactic Set Options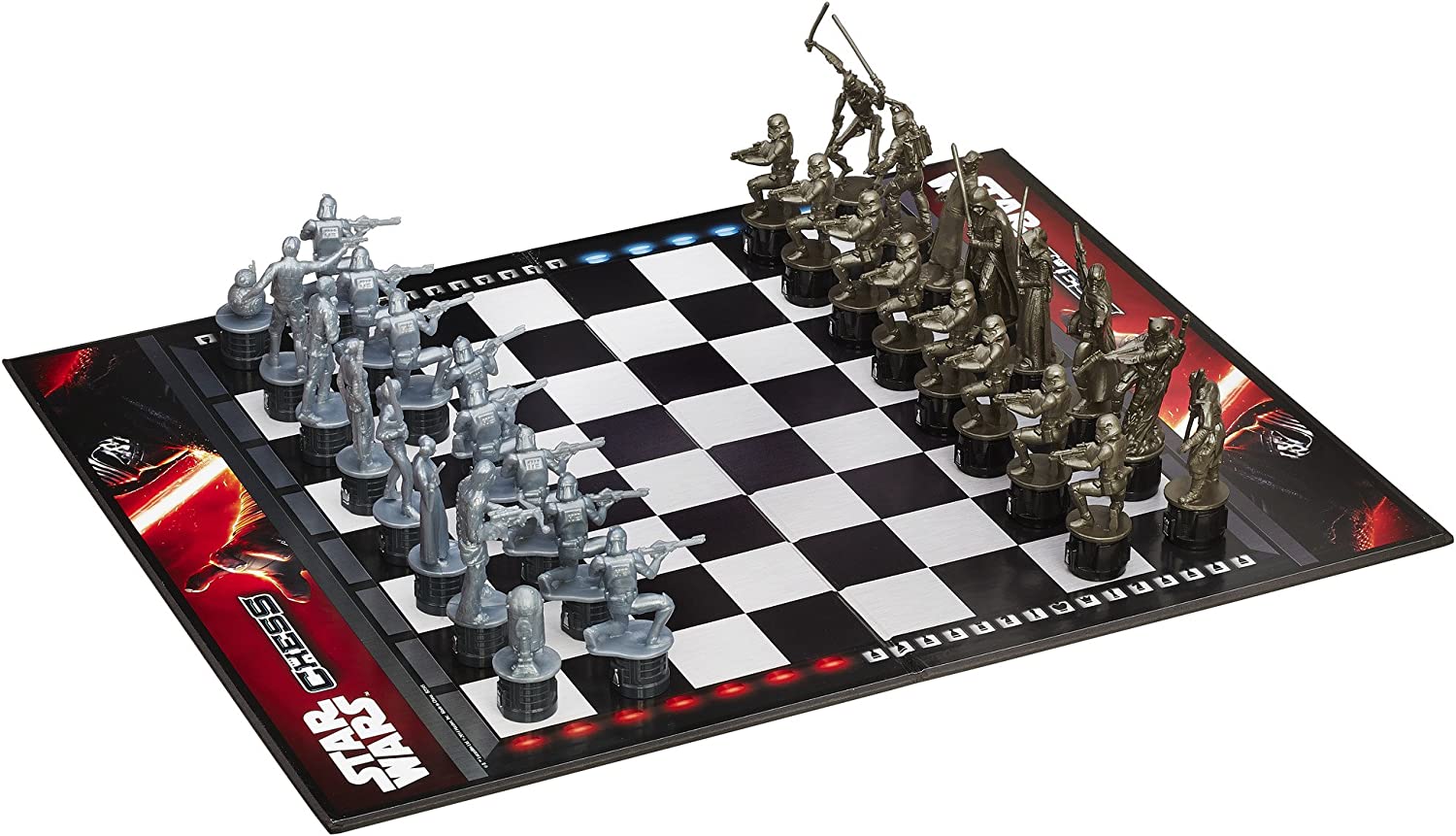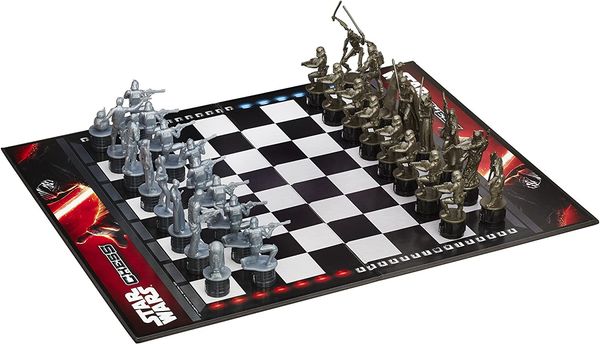 May the 4th is upon us, and it's time to celebrate Star Wars in the most fitting way for our community of board gamers: let's dive into the classic world of Star Wars chess sets! After some research, I've discovered two options that cater to different tastes and budgets.
Hasbro Star Wars Chess: Fun for All Ages
The Hasbro Star Wars Chess set is perfect for fans who want to enjoy a playful blend of Star Wars and chess. It's not meant to be a collector's item but rather a gift to be played with by children and adults alike. The lightweight, flexible plastic pieces are designed for gameplay. Each base is marked with silver symbols to make identifying the corresponding chess piece easy.
While the price may seem high and the detailing on the pieces could be better, the set offers an engaging and visually exciting way to play chess. It's a gift that Star Wars and chess enthusiasts alike will appreciate.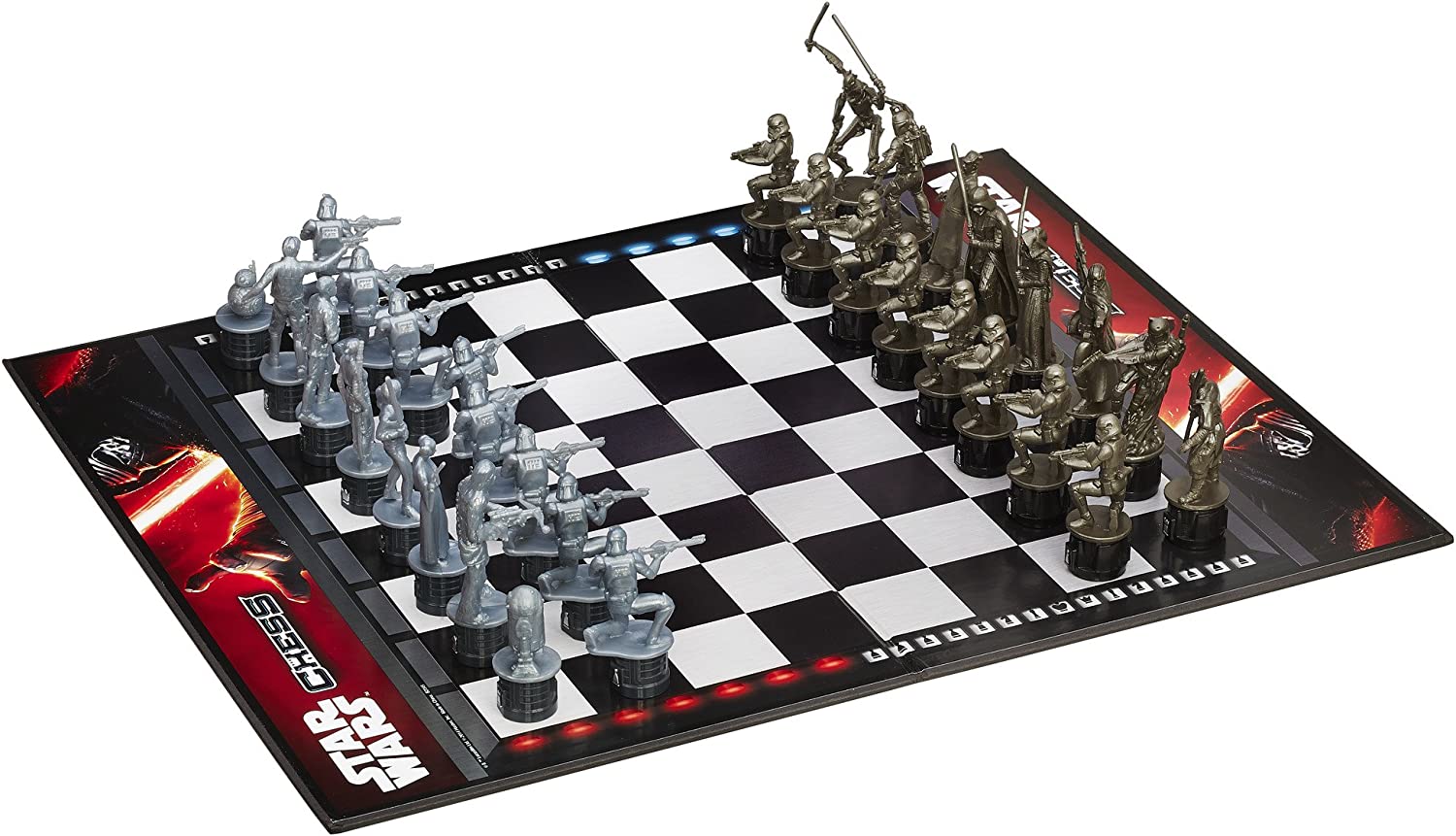 ---
Royal Selangor Chess Set: A Masterpiece of Craftsmanship
For those seeking a more luxurious and collectible option, the Royal Selangor Star Wars Chess set is an incredible choice. This set features iconic characters from Episodes IV, V, and VI as hand-cast pewter pieces on a tempered glass chessboard with satin finish pewter feet. The Rebel Alliance and Imperial forces are represented by pewter pieces with bonded porcelain plinths in cool grey and matte black, respectively.
Royal Selangor, a company known for its craftsmanship and integrity since 1885, ensures that each piece is polished and soldered by hand. The result is a durable and timeless set that will be a unique addition to any Star Wars and chess collection.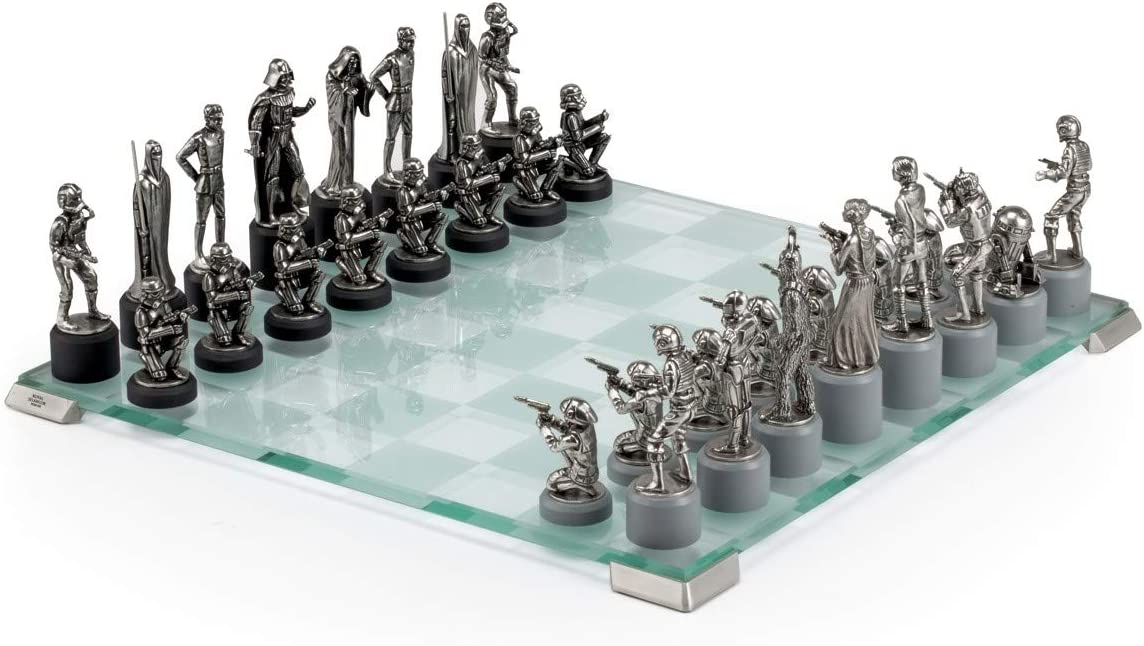 ---
DIY Lego Star Wars Chess: Unleash Your Creativity
For fans who want to flex their creative muscles, there are numerous options to build a custom Lego Star Wars chess set using available minifigs. This will allow you to create a set that reflects your personal tastes and offers endless possibilities for customization. Here is a previous Lego Chess set shared on Games Enhanced.
May the 4th be with you, and happy gaming!