Metal Settlers Of Catan Game Piece Holder By MacCrafted
I'm a Catan purist. I started playing Catan in college. I had heard from multiple people about this game I had to play.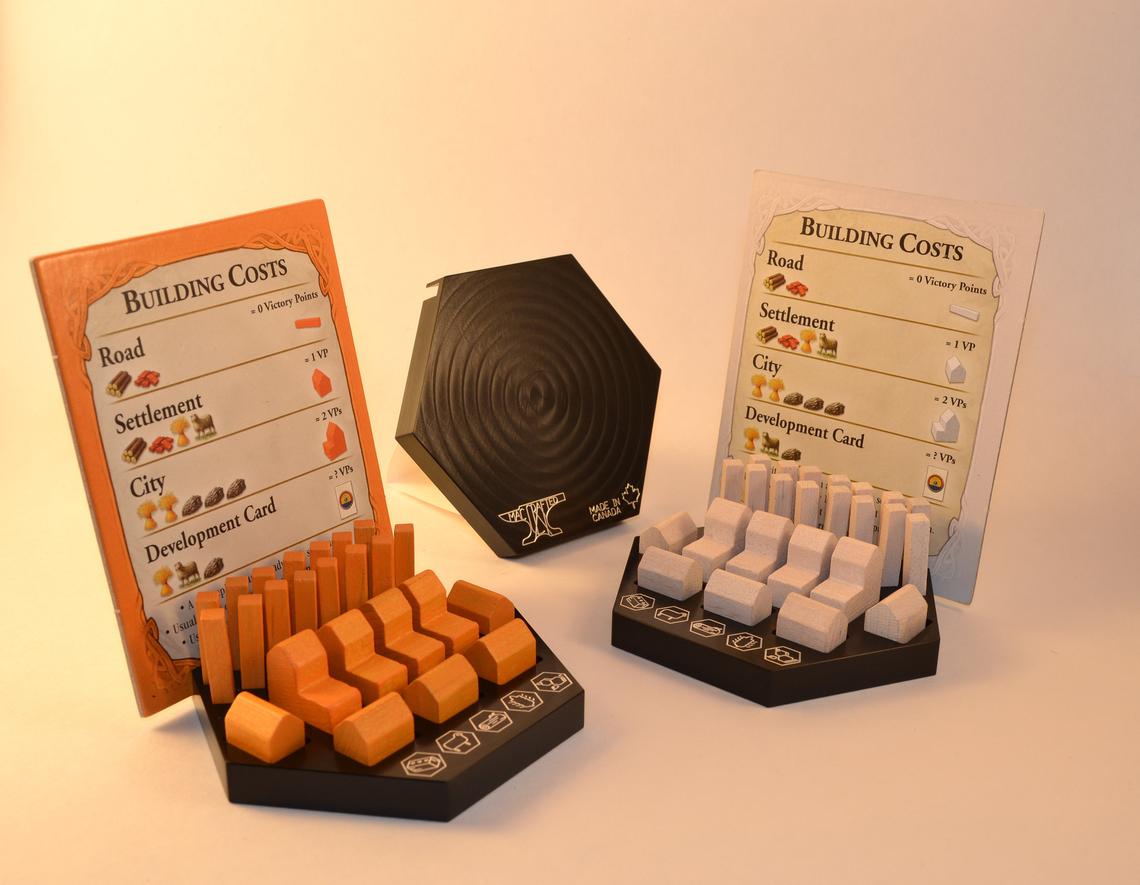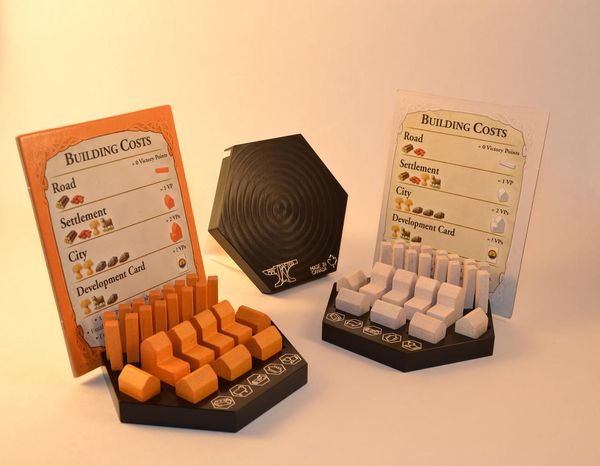 In its 25th year of production, with sales of more than 32 million units, Settlers of Catan (Catan) is one of the most popular board games of all time. The game's huge fan base is active in creating handcrafted accessories (e.g. box organizers, game boards, and even entire custom Catan re-creations). One thing all of these accessories have in common is the use of wood or resin as the base medium. Catan enthusiast Liam MacLellan is one of the few craftspeople who make Catan upgrades out of metal.
Interview with Liam MacLellan
Liam grew up and attended college on the east coast of Canada, moved west for work, and now lives in the Vancouver area. In his "day job," he uses his CNC programming education to design high quality pieces for various medical companies. Recently, he started a side business designing high end board game accessories. I had the privilege of talking with Liam about this business, MacCrafted. Keep reading to find out more about Liam and his Catan component holder.
How did you get involved with board games?
I haven't really played a lot of board games. I'm kind of a Catan purist. I started playing Catan around the same time I went to college. I had heard from multiple people about this game I had to play. They'd say, "Oh, Catan. You've got to try it , it's so fun." One day some friends and I were out and decided to stop for a drink at a local board game cafe. They had a wall of board games and there it was. We tried it out and loved it. We kept going back to this place and eventually I was like "I'm spending so much money at this board game café that I could've just bought the game myself." So, I went out and bought it. After I bought it we played even more. We just loved it.
What inspired you to make Catan accessories?
I've always wanted to design something of my own. However, it's easier said than done. I worked on a couple of ideas over the years, but then one day it hit me. Catan. I love playing Catan and it has a huge following. So I sat down and worked through what I could do to add value to the Catan experience.
How did you go about designing the Catan component holders?
I started out with about 5 different design concepts which I had sketched on paper. From those sketches I created digital models using CAD (Computer Aid Design) 3D modeling software. Next, I took measurements of each type of piece from my copy of Catan and modeled them into the software as well. I worked with these models to refine each of my concepts until I landed on the correct one. Once I knew everything was going to be good I moved the final models from CAD into the CAM (Computer Aided Manufacturing) software to create the prototypes. During this process I had a few basic changes, like increasing the width of the road pockets to accept roads more easily or decreasing the sharpness of a corner so I didn't have to use additional specialized tooling. Once the prototype was finalized I realized the bare aluminum didn't look that good. So I decided that I'd send them out to be anodized black. Once I had that done, I looked at the piece and I thought, "it needs something else." I decided to take one more extra step to engrave the resource icon designs in it after I anodized it. I'd say the extra step was worth it. The contrast looks amazing and makes it a superior product.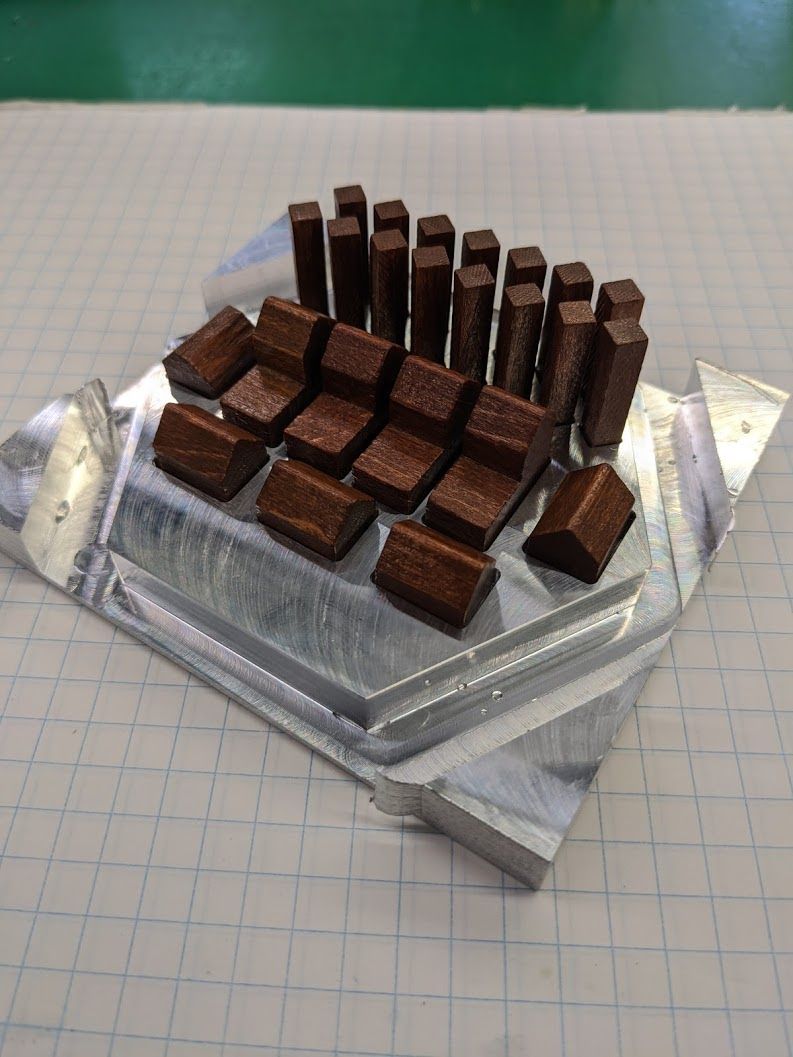 How much time do you think each one of those processes took?
I'd say about 10 hours of design and refinements in CAD. And about 10 hours of programming including making tweaks to improve the design or simplify the manufacturing and machining.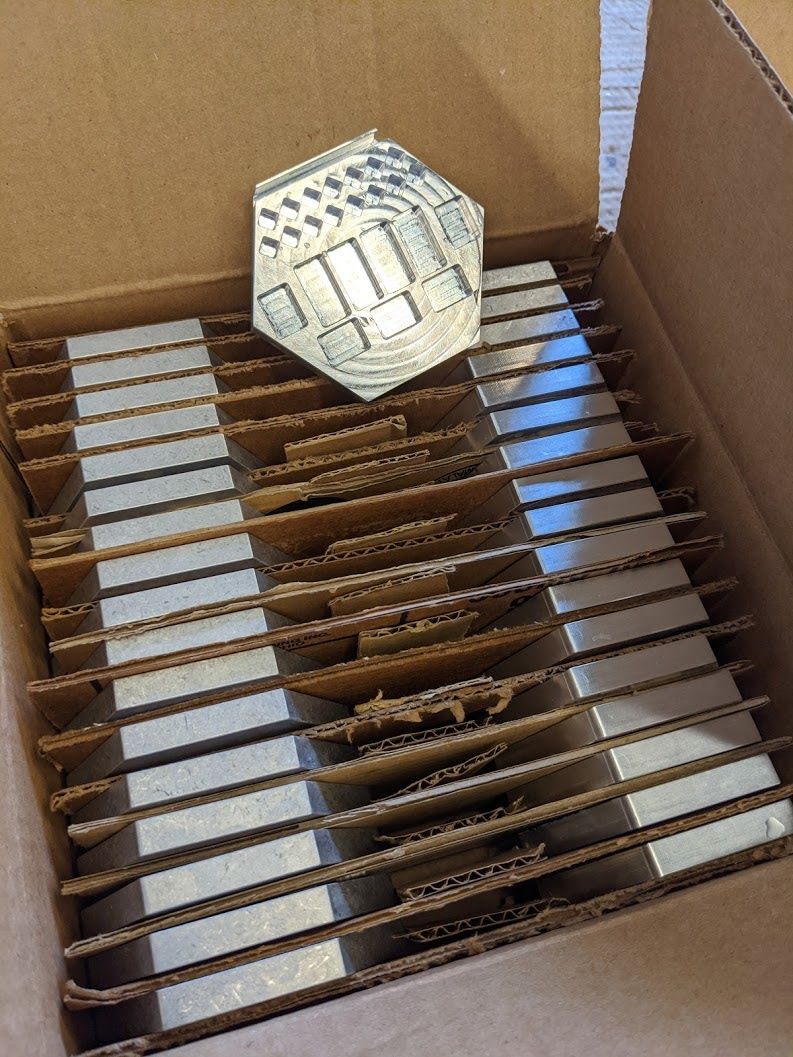 What made you choose aluminum over other metals?
In this instance the material's functionally isn't important. It doesn't matter if it's made of titanium or steel, it would do the same job. Aluminum is one of the most readily available, cheapest, and easiest to machine materials there are. Plus, you can anodize it. If I'd have used steel I would have had less options for the exterior color and finish. Aluminum seemed like a no brainer because of cost, ease of manufacturing and machining, and the ability to anodize it.
Once you had your final design worked out, what were the next steps in manufacturing the component holder?
First, I cut the raw aluminum stock into smaller bars around 4 inches in length. Then I clamp these into the CNC machine. In the first operation, the CNC mill roughs out each piece and comes back and finishes the top surface profiles. At this point I have to manually intervene to unclamp, flip, and reclamp each piece so that the bottom is now facing up. The CNC machine's second operation is much quicker, as it just finishes off the bottom, which is essentially just polishing it up. Now I collect each piece and put those which I want to have a matte finish into the tumbler for a while. Once the tumbling is done all the pieces are sent out to be anodized. Once that is completed, I set up CNC operation numbers three and four. This is where I do the final engravings on each side. So, it's about a six step process including the four CNC operations.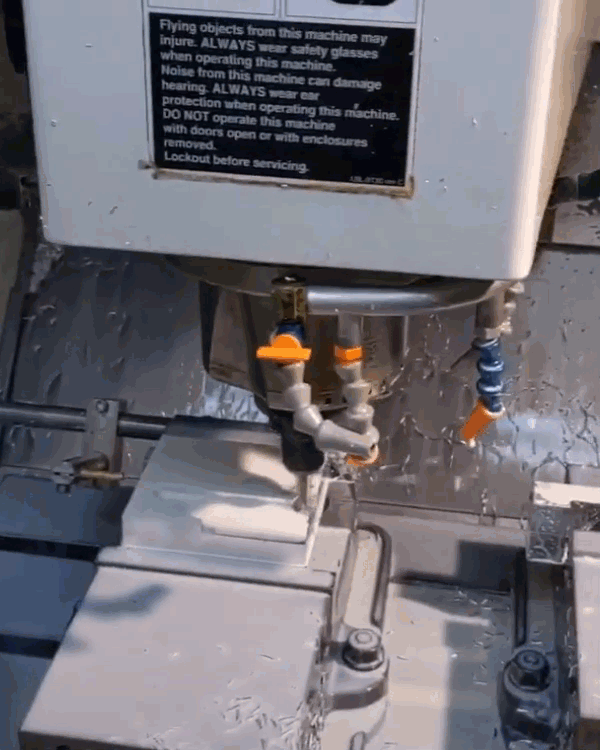 You mentioned anodizing. Could you describe what that is?
Anodizing is kind of like a permanent paint job. You are forcing the aluminum to oxidize and during that process you are able to dye the oxidation whatever color you want. In this instance, I have only done black, because I think it's a pretty versatile color that most people would like. I also decided I'd do it because it adds strength, it's essentially permanent, you can't chip it off, you can't rub it off, it never fades. It's a little bit of money, but I think it's worth it.
Do you offer custom engravings?
I have considered it and I think I will do it eventually. The biggest barrier is the cost. If there was a customer who wanted to order a large quantity with a specific logo, I think I could do it. But, individual orders would end up being massively more expensive. For now, I am going to stick with standard options, until I can get this thing rolling a little more.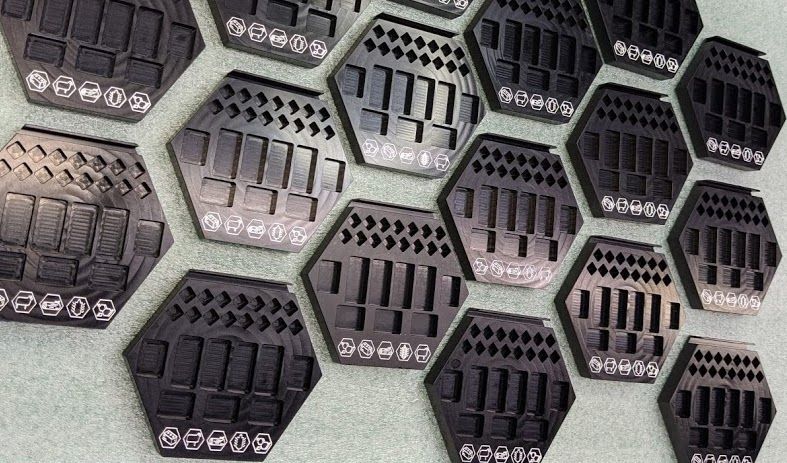 What would you say you enjoyed most about creating this Catan accessory?
It was just so satisfying to do this whole process as an individual from start to finish. Not relying on my company or outside investors. I still remember the first sale I made. It was very humbling, but also so satisfying knowing that someone had chosen to enjoy this thing that I had created. It feels amazing when someone is willing to spend their hard earned money on something that I've made; and they are buying it because it's a beautiful product that they feel will enhance an amazing board game like Catan.
What's the next thing you'd like to make?
I would like to create an add-on piece that would be good for expansions like Cities and Knights. My initial thinking is a part that mates with the original. Or maybe it sits on top of it. I might also make a different style holder and offer it as an additional option.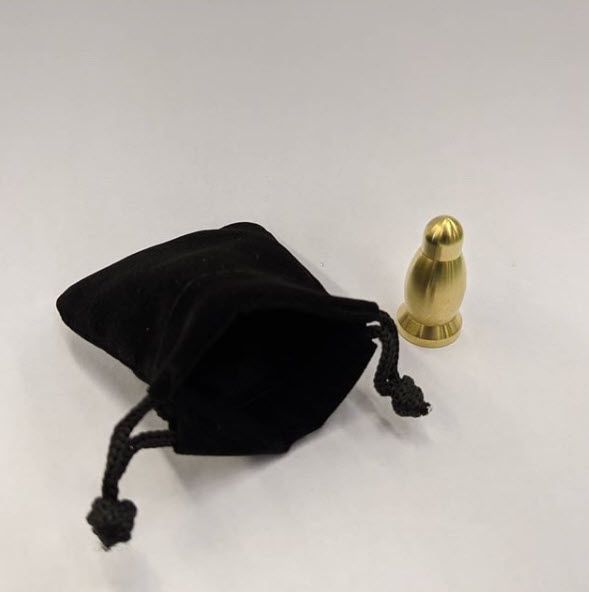 Conclusion
Liam generously sent a couple of his Catan holders to give away to Board Games Enhanced readers. When the package arrived, I eagerly unwrapped one and was highly impressed. The design is spot on. The weight and feel are fantastic. If you're looking to upgrade your personal Catan game or find a smart, one-of-a-kind gift this holiday season, I highly recommend checking out MacCrafted on Etsy. If you're interested in the giveaway, check out the details below.