Board game player's quality mantra drives him to create a winning gameplay accessory business
StrataStrike focuses on creating high quality wooden gameplay accessories. I was happy to get a chance to talk with Mark online in late 2020 about his new venture.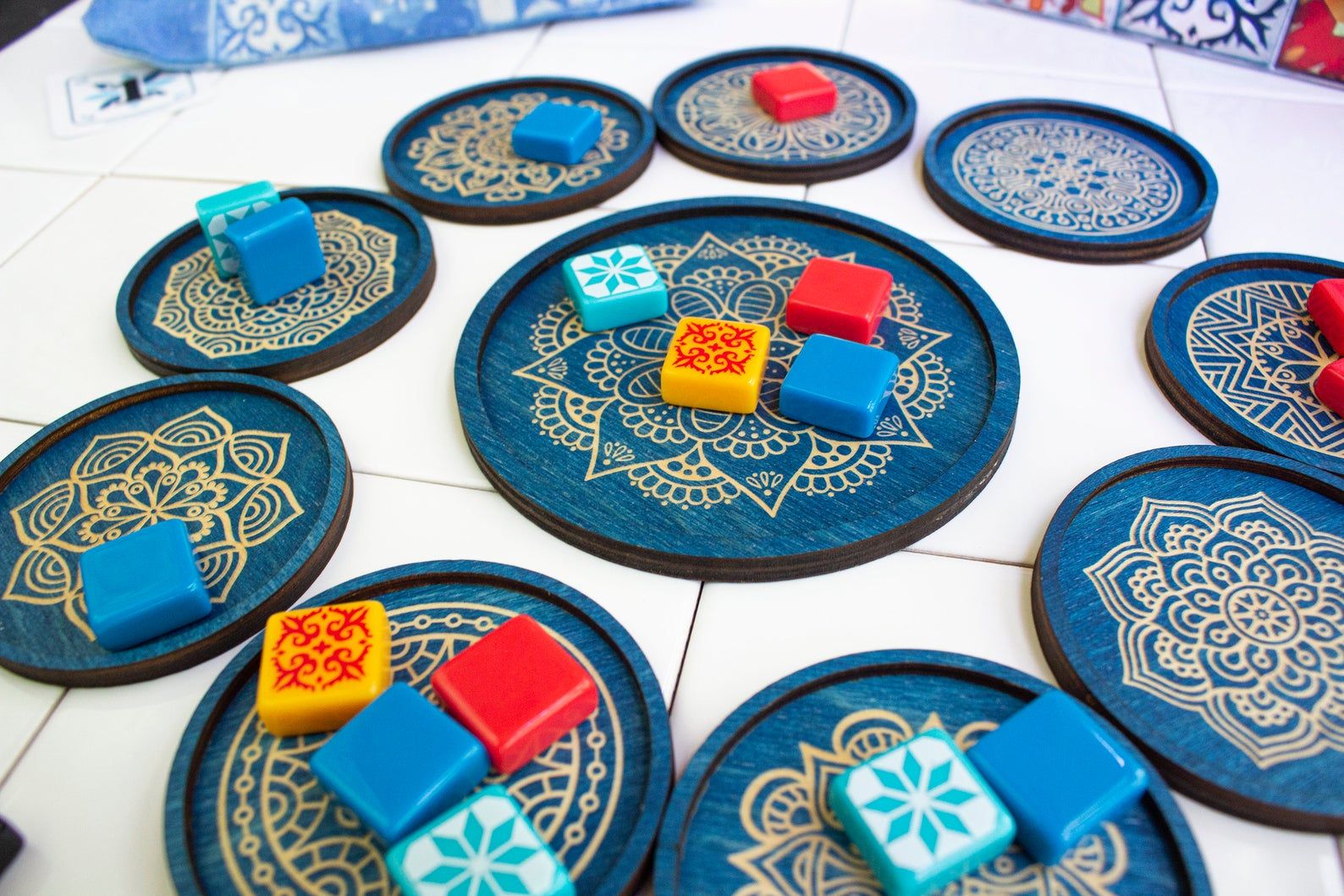 Introduction
Mark Uhl is a Georgia native. He grew up and still resides about 30 miles south of Atlanta. In 2020, Mark made the leap from working as a graphic designer for an engineering firm to working full-time for himself as a board game enhancer. His shop, StrataStrike, focuses on creating high quality wooden gameplay accessories. I was happy to get a chance to talk with Mark online in late 2020 about his new venture.

Interview
How do you feel about switching over to only working for yourself?
Super excited. For a long time I was essentially working full-time at both jobs. I'd work all day at the firm and work nights and weekends at home. I switched over to only working for myself in March (2020). It was crazy timing with the pandemic and all, but it was the right choice.
Do you like to host game nights?
Absolutely! I host game nights about once a month. I usually grill out and request others bring side dishes to pass. Our group has a BYOB policy, but I keep a few extra beverages on hand.
Do you enhance the games you own?
Yes, though how depends on the game. For example, with Terraforming Mars I use my player resource boards along with a nice set of 3D printed tiles, and to round it out I almost always have some themed background music.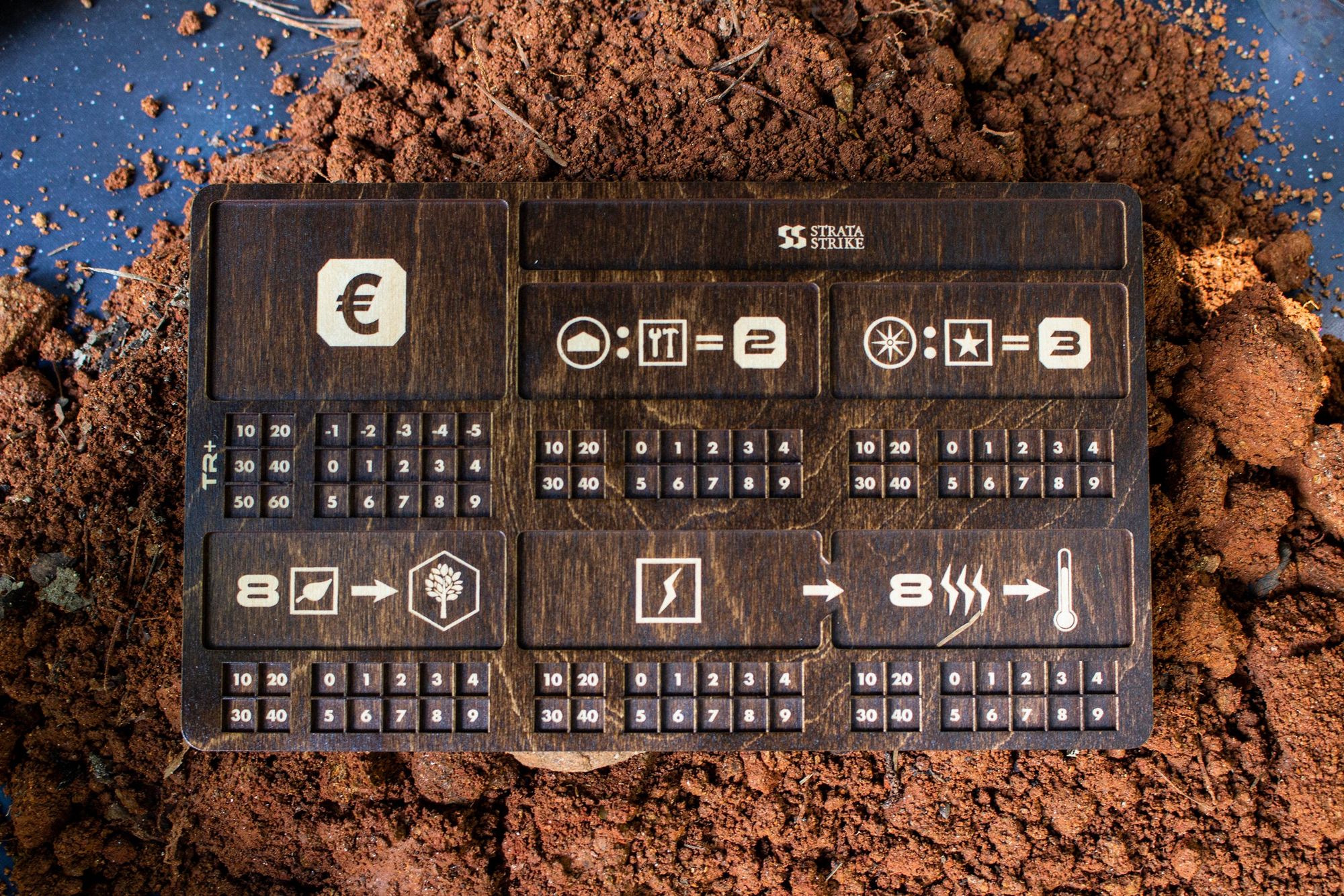 Background music is a great idea, any recommendations?
With Terraforming Mars I recommend Big Giant Circles. It's sci-fi video game type music. Really though it's about finding music that fits the game's theme. One time, I ran a D&D game with a keyboard in front of me so I could play sound effects for various types of encounters.
How did you get started making board game accessories?
I started enhancing games a few years ago. So, 3 or 4 years. I was playing a lot of Terraforming Mars and really enjoying it. It was the first game I wanted to enhance. I decided to find something to hold all the various pieces. I searched Etsy and ordered an item which I thought would fit my needs. I waited two months for it to arrive, but when I got it I could tell it was cheaply made. It wasn't even sanded. Right then I thought, I can design and make something higher quality than this.
What is your process for creating new game accessory designs?
My process is built around the question "how can I make this experience better?" As such, I  focus only on games I have played a multitude of times. I rough sketch out my designs on paper and then move to Adobe Illustrator to do the final designs. I take the Illustrator files and use them on the laser cutter to cut out the wooden pieces and etch the designs into them.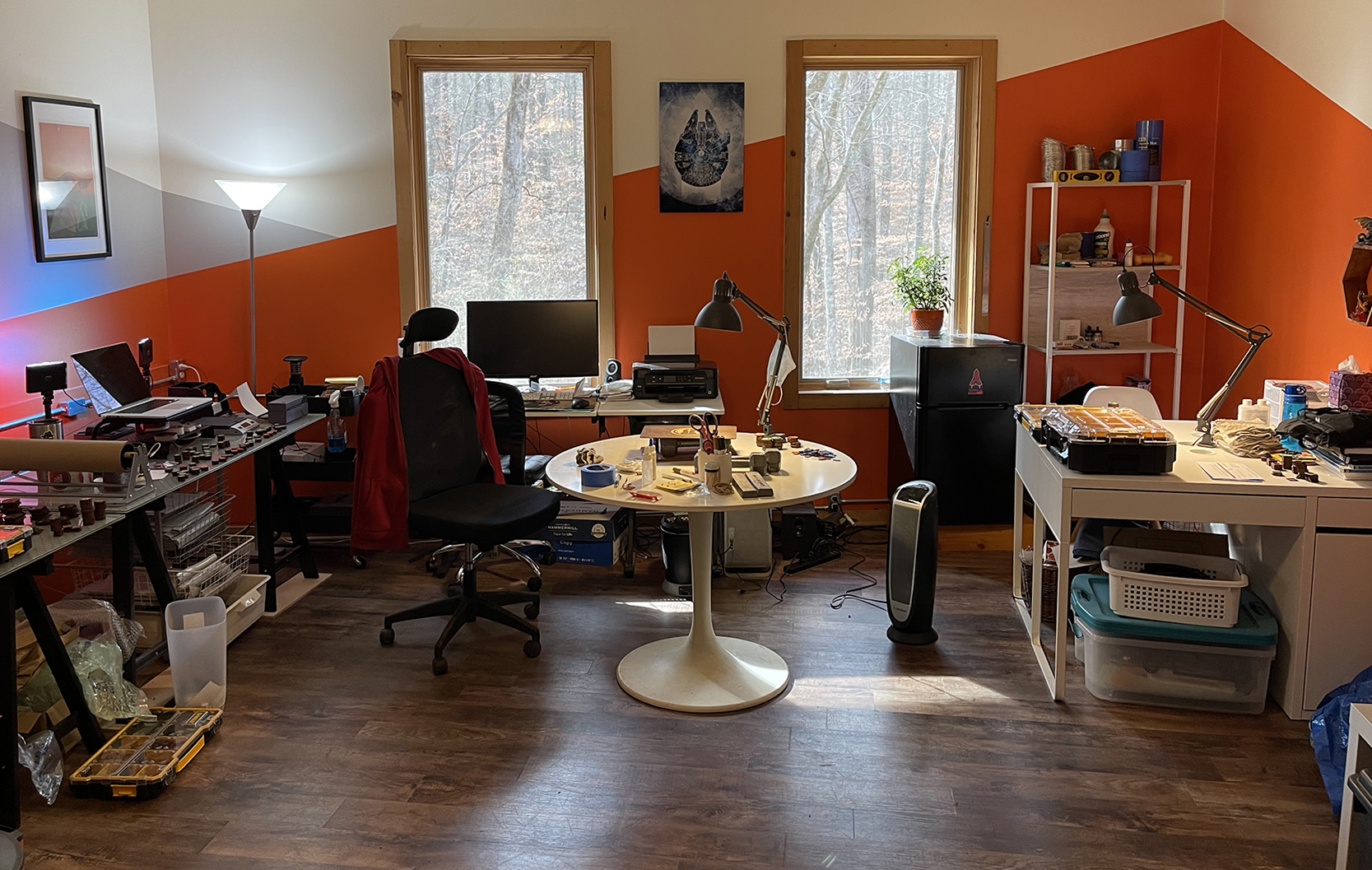 What laser cutter do you use?
I started out with a Glowforge. Soon after,  I got really busy and the first one needed repairs so I got a second one to keep up with orders. Honestly, I went through like seven of them within two years using them 8+ hours a day. As I transitioned to working full-time on this project I invested in an Epilog Laser. It's a US built industrial grade laser cutter. I've been running it all day for over a year without any problems. It also works much faster than the Glowforge which has been great for keeping up with demand.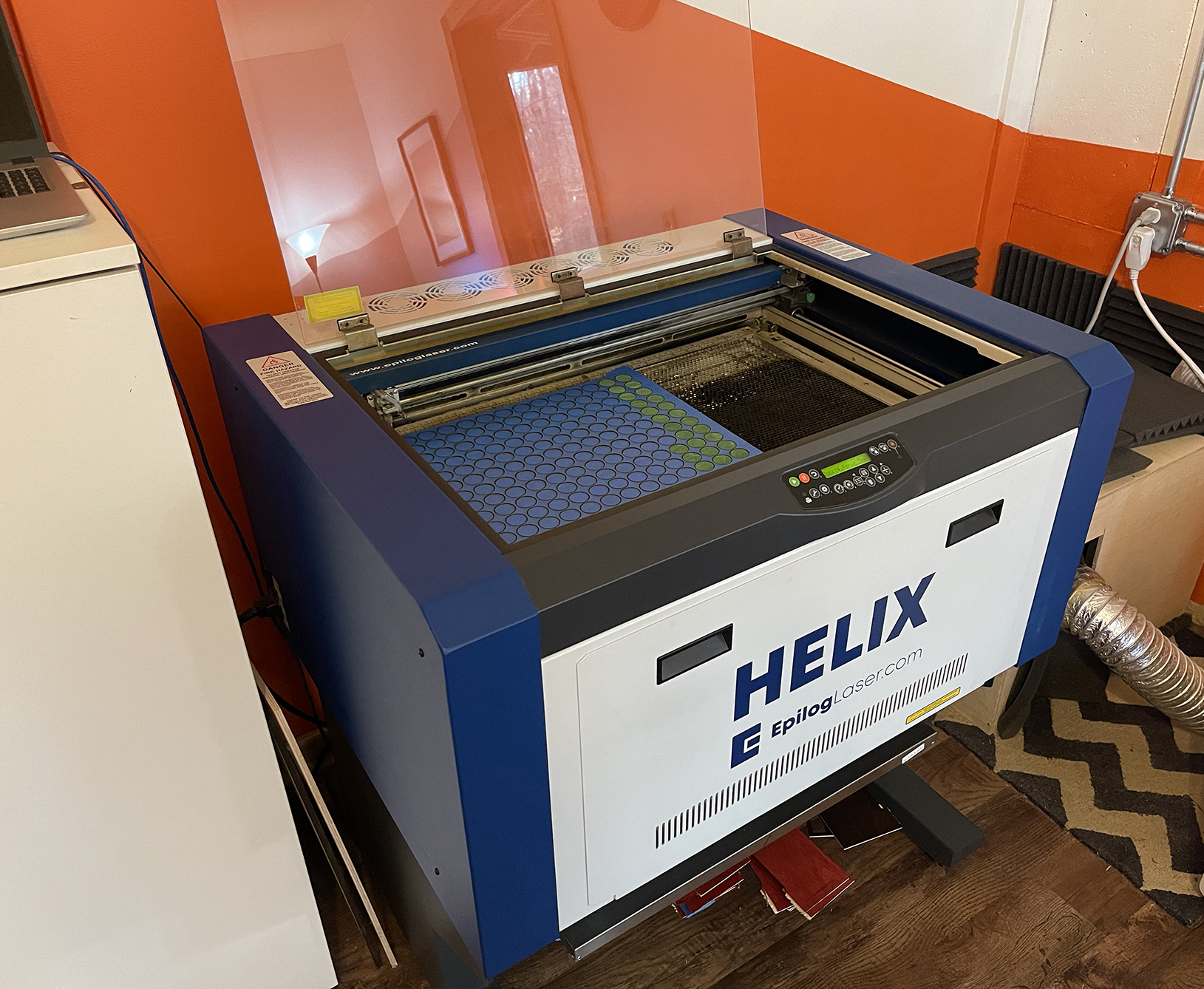 What would you say is the driving force behind StrataStrike?
I only want to produce items that I would be proud to use at my only board game nights. So I strive to ensure every customer gets something that they are really going to like. If I accidentally miss something on an order or the piece is damaged, I am always happy to replace it. In the end, I believe in producing quality products and making sure my customers are so happy that they would recommend me to their friends.
Conclusion
Thanks so much to Mark for taking the time to share his journey with us. While I haven't had a chance to personally interact with any of his products, the reviews of StrataStrike on Etsy are glowing. I wish Mark a successful 2021 and invite you to check out his store at StrataStrike.com.