Imperial Raider Expansion Pack Launching Soon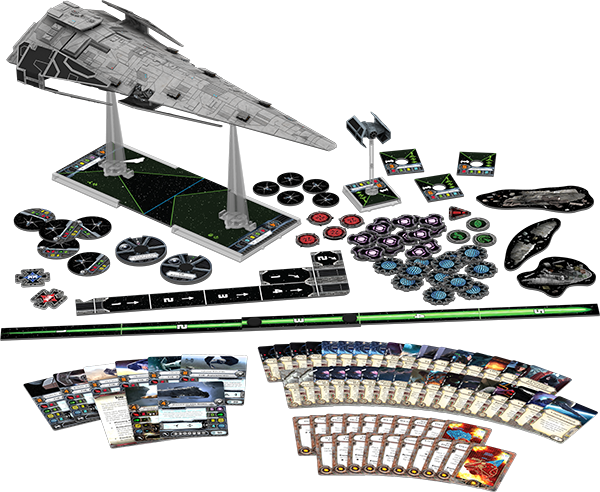 Last April, the release of the Rebel Transport Expansion Pack marked the introduction of the Epic Play format to X-Wing™. Permitting the use of the GR-75 medium transport and other huge starships too large for Standard Play, X-Wing Epic Play raises the stakes of your Star Wars space battles. Even as your starfighters weave through asteroids, trying to acquire target locks, and blast each other to smithereens, you and your opponent can also field the sort of ships used to transport stolen plans, conduct diplomatic missions, and carry troops to or from embattled planets.In many ways, X-Wing Epic Play features everything that a Star Wars fan could hope to find in a miniatures game: fast-paced action, dramatic turns of events, iconic heroes and villains, exquisitely detailed miniatures, and large-scale campaigns that immerse you in ongoing struggles of immense scope and purpose. Still, since last April, many players felt there was one key, missing element – an Imperial counterpart to the Rebellion's huge ships.

At last, the Empire will have its huge ship. At last, it will have the firepower and battlefield presence it has long awaited. The time is fast approaching. Prepare for your Epic battles today. Head to your local retailer to pre-order your copy of the Imperial Raider Expansion Pack!