Hex Chests Dice Storage By Elder Wood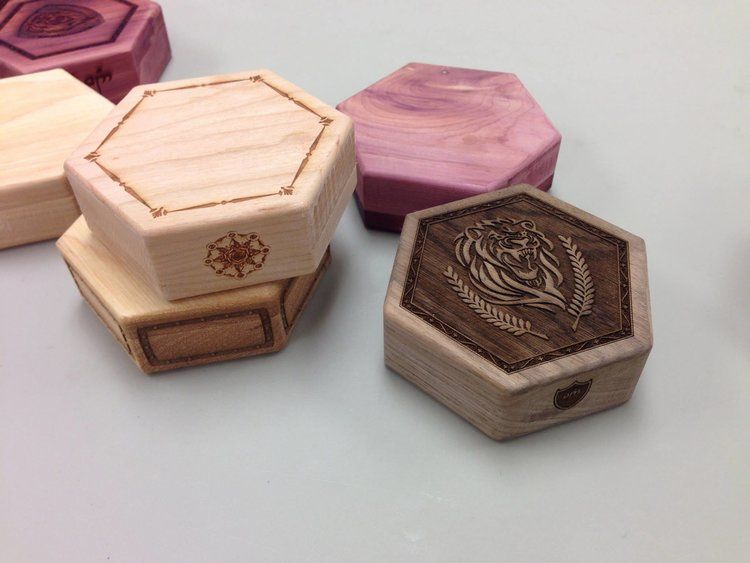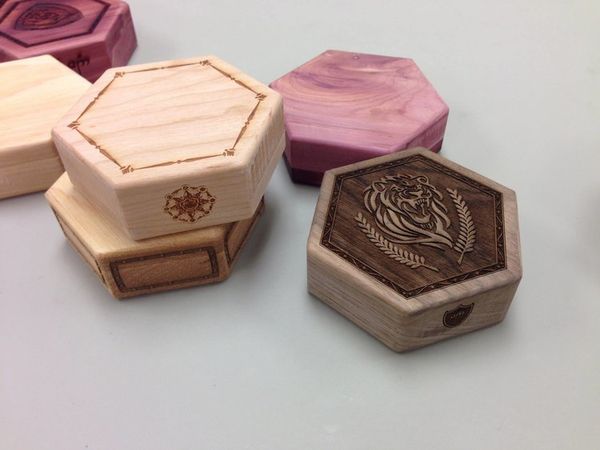 Quentin and Dan started making Hex Chests as stylish, personalized gifts for their friends to store and transport sets of board game dice. Each chest is a 3-inch hexagonal box with a foam lined lid to keep your dice cozy and quiet in transport. The creation process begins by hand selecting the wood at local lumber yard, which is then sanded and polished until smooth. After each piece is milled to shape using a CNC router. Next, more sanding. Once that is done any customized design touches are added followed by insetting magnets, foam lining, and a coat of oil finish.
Dan and Quentin have indicated that they planned to use their Kickstarter campaign to get to scale so we hope they start taking orders soon.
Source: Kickstarter /  Elder Wood