Great Board Games for New Year's Eve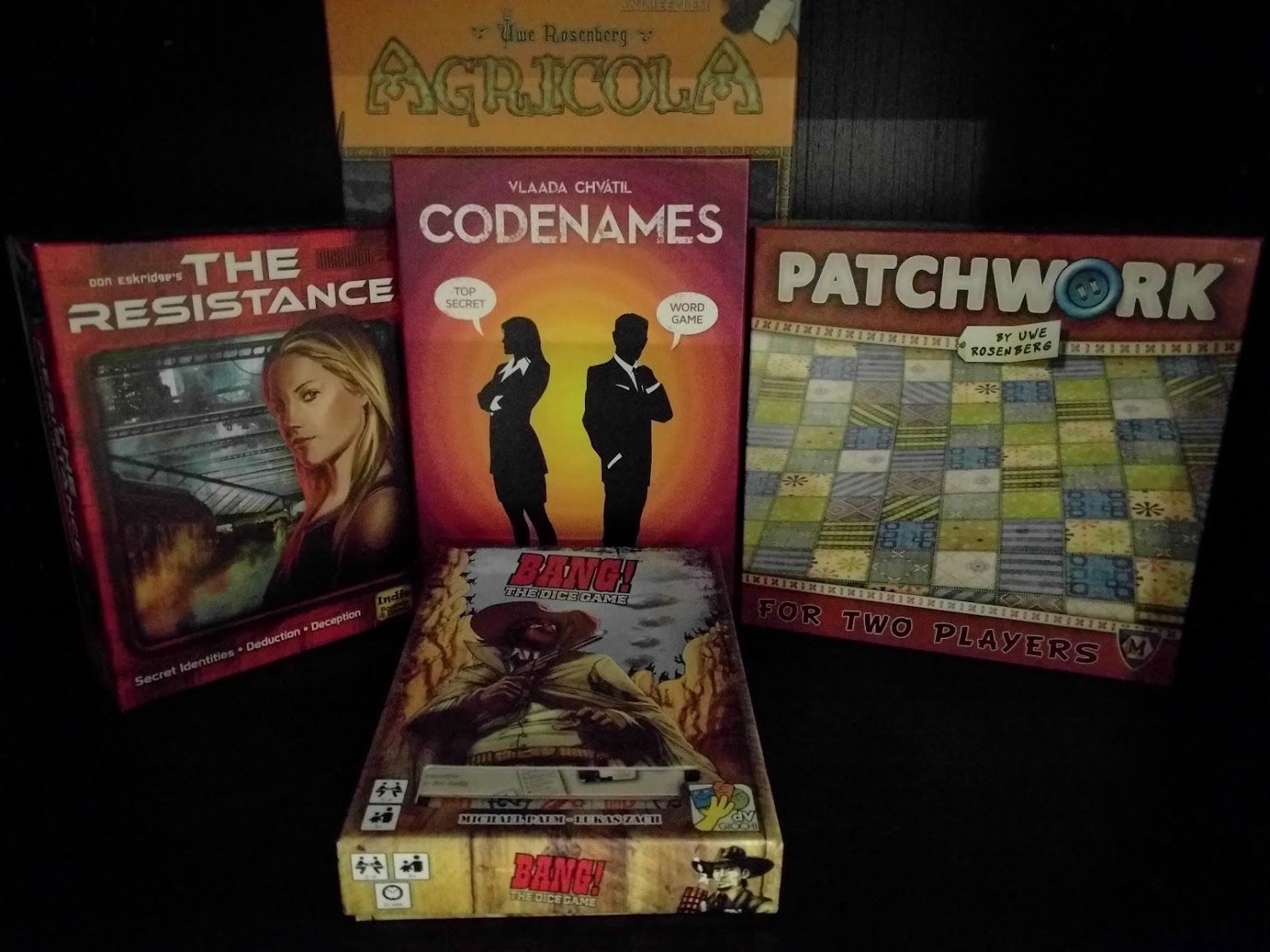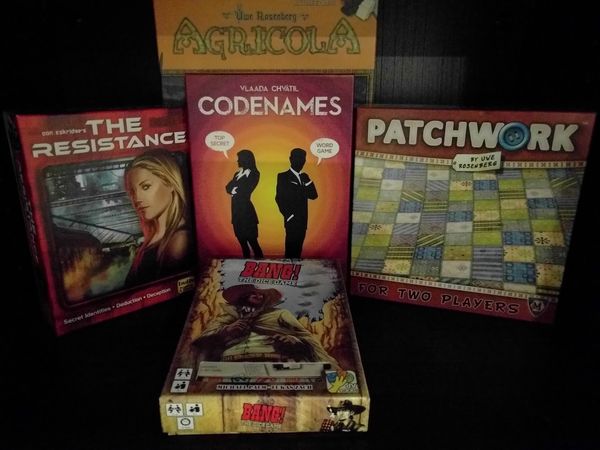 New Year's Eve is upon us, and if you are looking for board game ideas to play throughout the evening and into tomorrow (depending on your stamina), here are some suggestions for three possible New Year's Eve party scenarios.
Scenario 1: Food, Family, Friends, And Games
You're spending New Year's Eve with a group of family and/or friends– Party games are in order! Here are some fun options that fit a variety of gaming interests and ages:
This 15 to 30 minute game plays 3 – 8 players and is recommended for anyone 8 years old and up. Its fast, fun, and competitive. Plus, the interactive nature of the game is sure to keep weary minds engaged, and if that doesn't work the loud rolling of the dice will jolt anyone awake that has dozed off.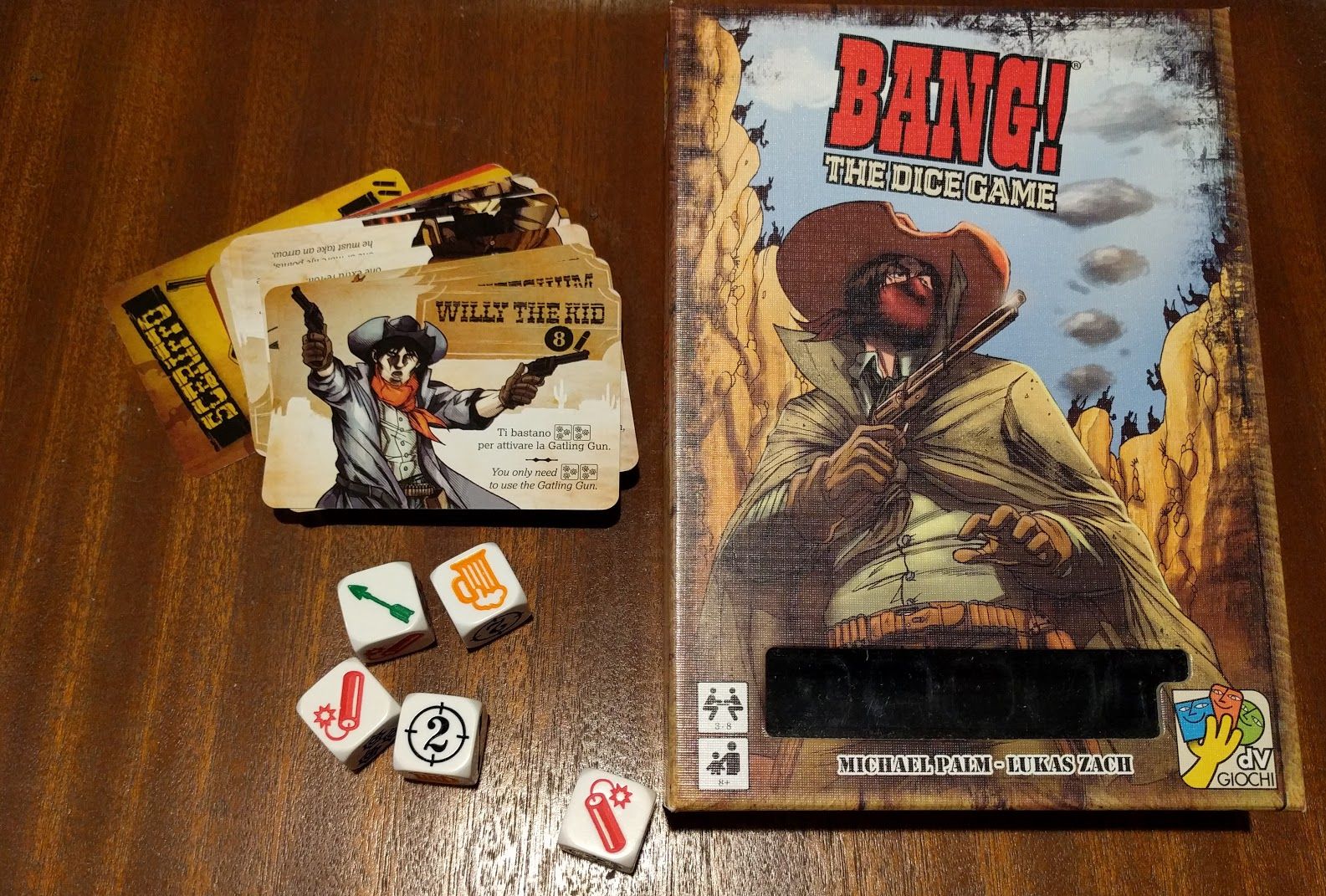 This 5 – 10 player game take around 30 minutes to play (though, people will want to play it again) and is recommended for 13+. It is a social deduction game that pits players against one another– always fun! The limited information and constant tension will keep everyone talking, even hours after you have finished playing.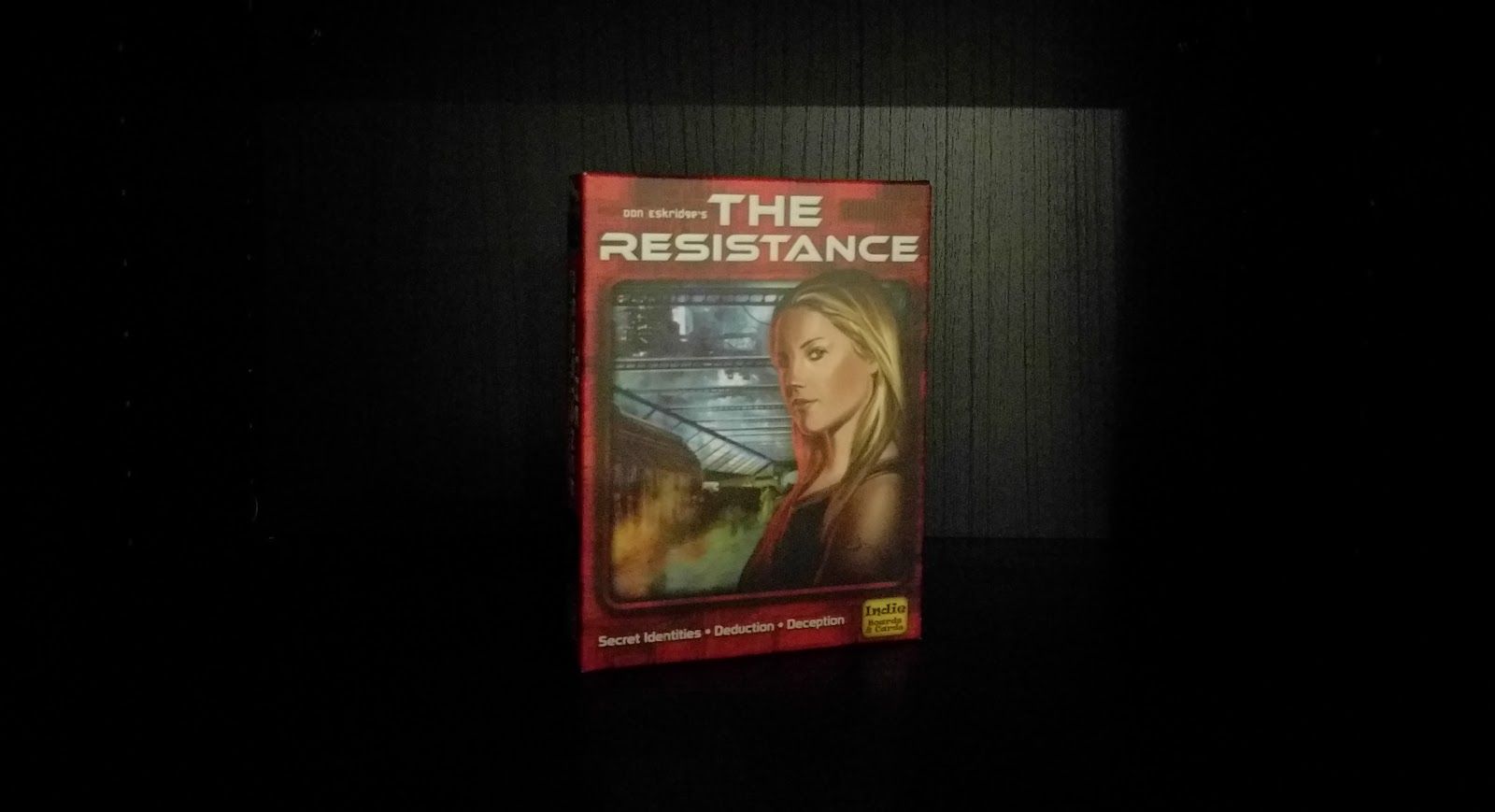 This game is designed for 4+ players and takes around 15 minutes to play. Its recommend for ages 14+, but I have played with children as young as 8 and they were fantastic at it. It's a simple, party-style team game that has each side trying to correctly guess words based on the single word clue their team leader gives. It is so fun that everyone I have played with, including non-gamers, has walked away wanting a copy.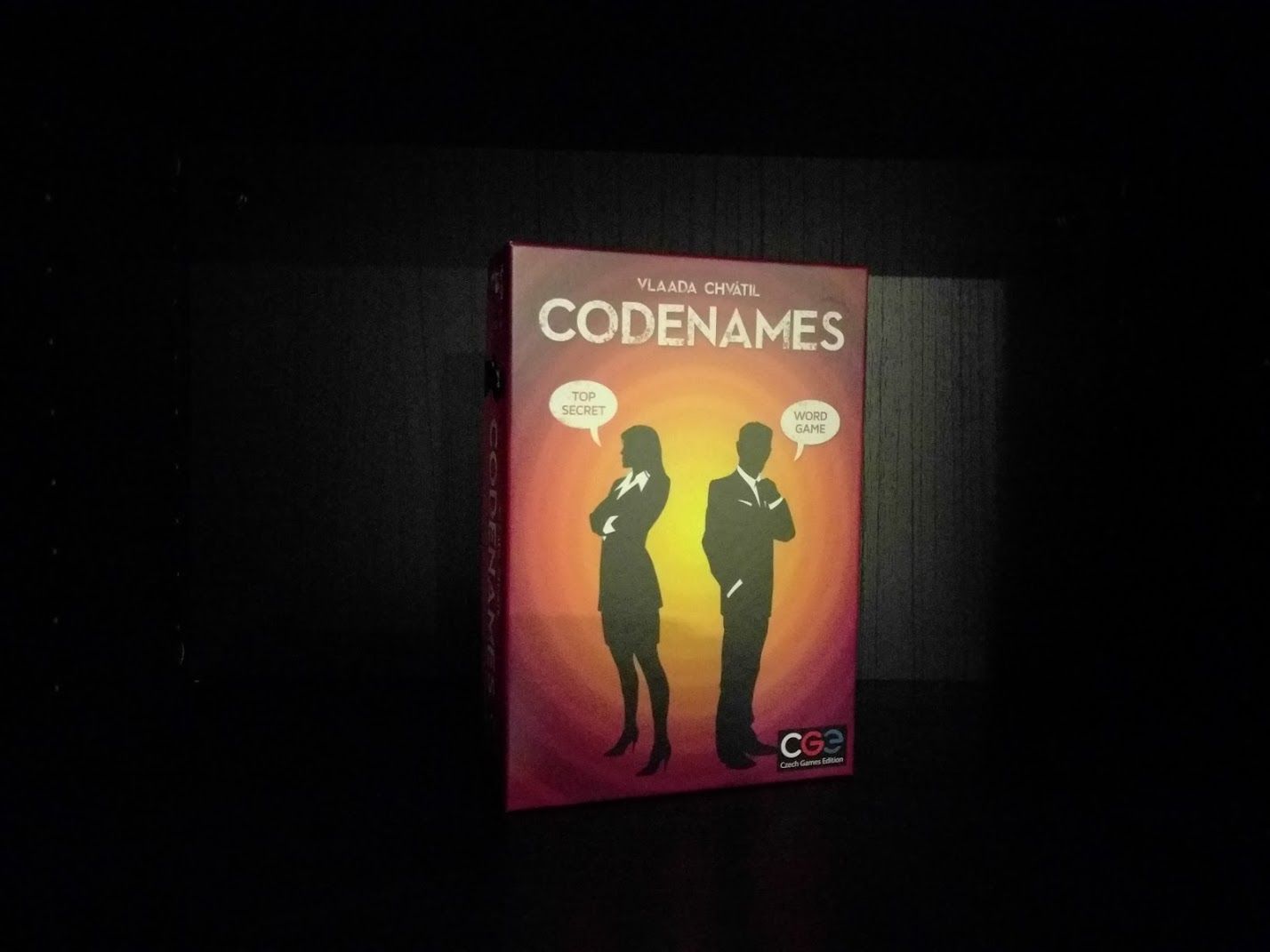 Scenario 2: New Year's Eve? It's The NCAACF Semi-Finals!
Ah, you're hanging with your buddies / the gang for new years and watching the NCAACF games. Make the evening more exciting (especially for those not interested in the football games), by putting together a football squares pool. Not sure how to do this? Check out Keith Lam's explanation here.
Scenario 3: No Party, It's Just The Two Of Us
So you're not having a party, but instead staying at home with your significant other and a movie, the festivities on TV, or a football game. Add to the excitement of the evening with this years hit Patchwork. This 2 player game takes 30 minutes to complete. It's simple enough that you won't loose your flow if you break from play for other activities. Also, game play progresses in a clockwise motion providing a visual reminder of time passing by– kind of poetic for a New Year's Eve at home with that special someone.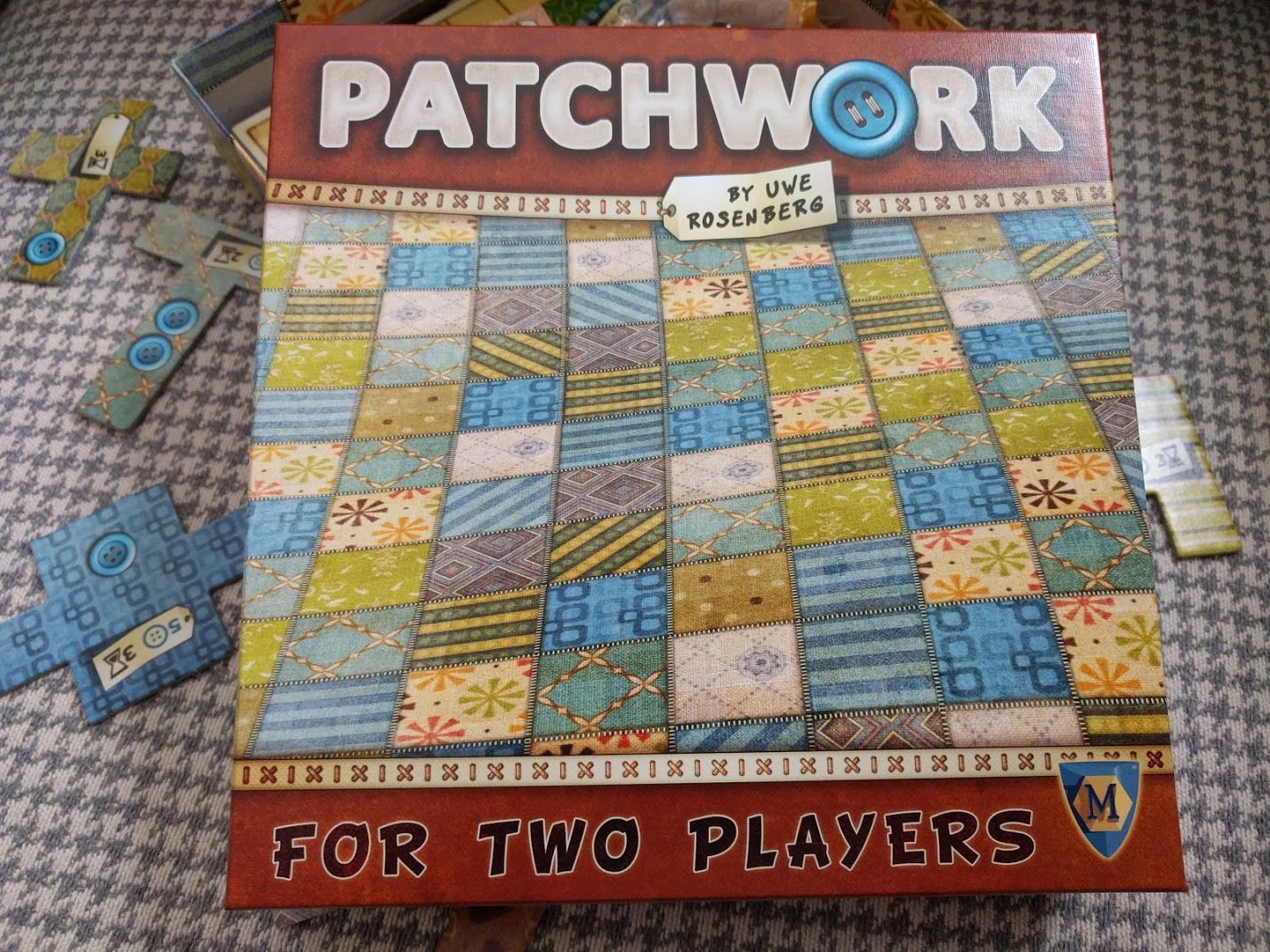 Scenario 4: New Year's Eve With The Regular Gaming Group
If you are hanging out with your regular gaming group, this is a great evening to indulge in a game like Agricola, Pandemic Legacy, or Twilight Imperium. For the former, check out our Board Game Pairing post featuring Agricola and the Plowhorse Imperial Stout.