Fantasy Metal Coins On Kickstarter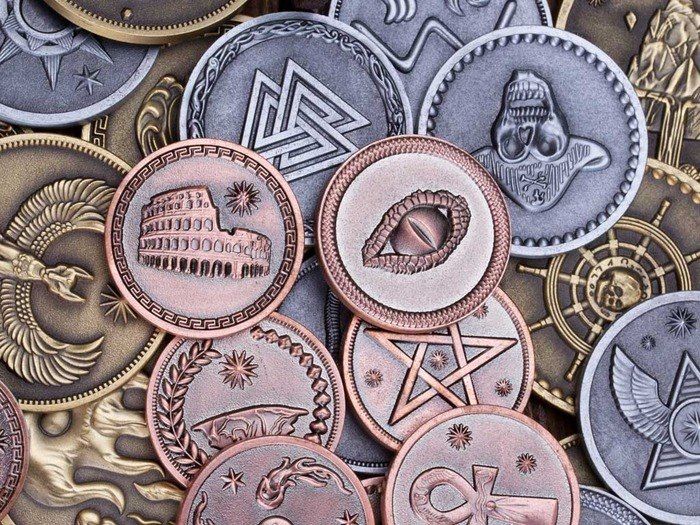 According to the Kickstarter campaign these coins are high quality and weighty that will complement any role-playing game, accessorize any fantasy character, or enhance any board game with currency.
There are 42 designs in 14 distinct collections inspired from themes of ancient cultures, mystical elements and lore.  Each coin is plated in either antique gold, silver or copper finishes,  and feature unique designs on the front and back.
Speaking of design, the coins' edges are raised for easy stacking and the zinc alloy used to create them was chosen for its ability to hold incredible detail. The coins also undergo an intricate antiquing process to add to the old-world feel. The antiquing powder adhered to the sandblasted surfaces and the grooves of the designs provides contrast and accentuates the depth of the raised elements.
If you want them back project before April 15, 2015! If you missed out you can always pick some coins up on Amazon.
Source: Kickstarter