Epic Metal Coins on Kickstarter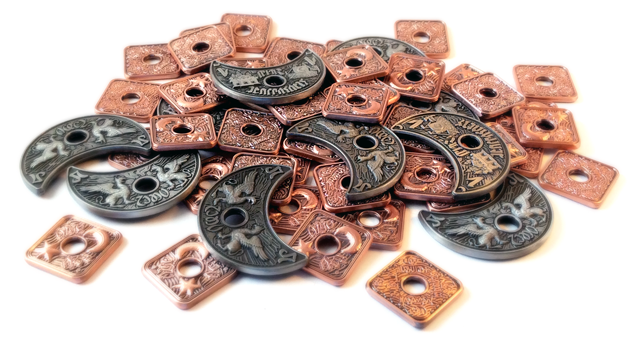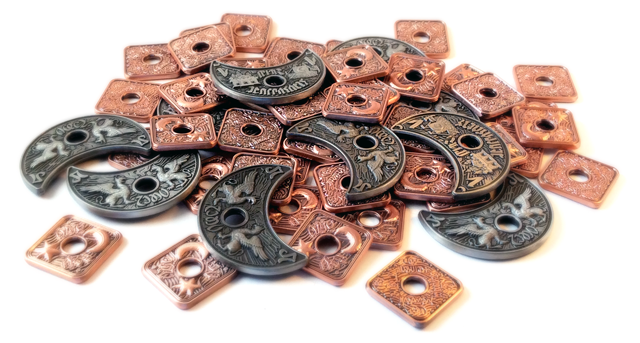 If you are looking to finalize your fantasy themed board game room or need coin upgrades for a similarly themed board game the Epic Coins project on Kickstarter might be right up your alley. This project provides backers with a set of 60 metal coins in  two unique designs representing $5 and $1 denominations. The $5 coin design is a antique silver finish metal coin cast in a crescent shape. The $1 coin comes in an antique brass finish with a square design.

As with all Kickstarter projects you take a small risk, but if your willing Epic Coins may provide the opportunity you have been looking for.
$5  Crescent
$1 Square