Custom Wooden Catan Game Board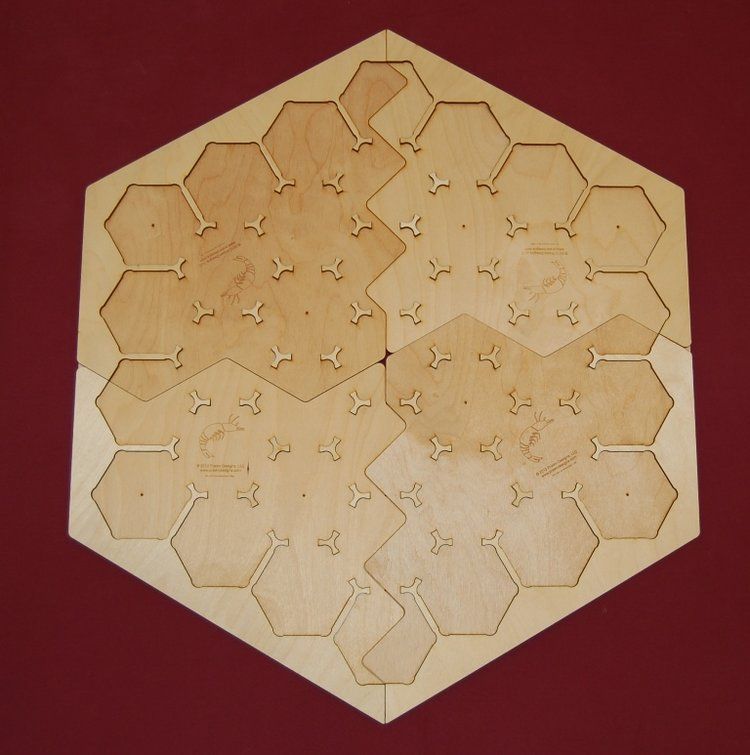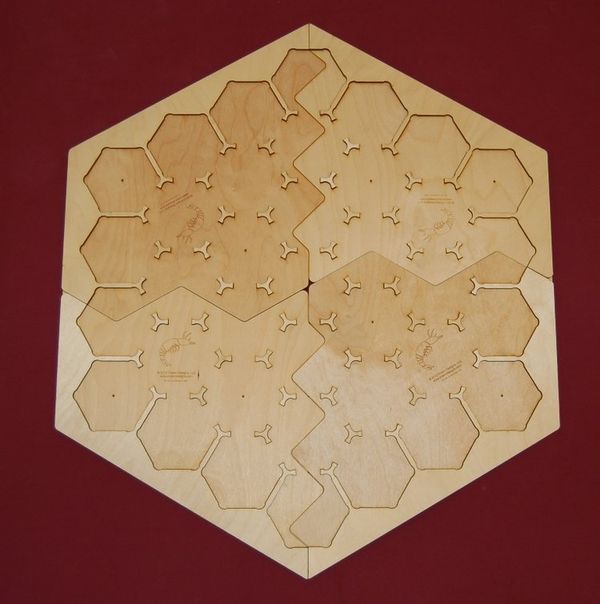 Prawn Designs creates custom board game accessories for several games. Their Catan game board is popular because of its modular design which allows for expansion to meet all player game size requirements (i.e. anywhere from 3-6 players). Earlier this year they hosted a contest on BoardGameGeek and the winner has this to say:
The tiles fit perfectly, and the space in between the tiles makes it easy to remove the tiles or rearrange them between games. That space between tiles also does a nice job of holding the roads in place. No more worrying about someone bumping the board and causing an "earthquake"!
I bought a package of peel-and-stick felt pads to put under the board, so it would not scratch our wood table. The pads cause the board to sit up a little above the table surface, which actually feels very nice. I would recommend this little add-on, but it is not required.
Source: Google+ / Prawn Designs /BGG Review