Custom Wooden Catan Board Game Accessories By Dog Might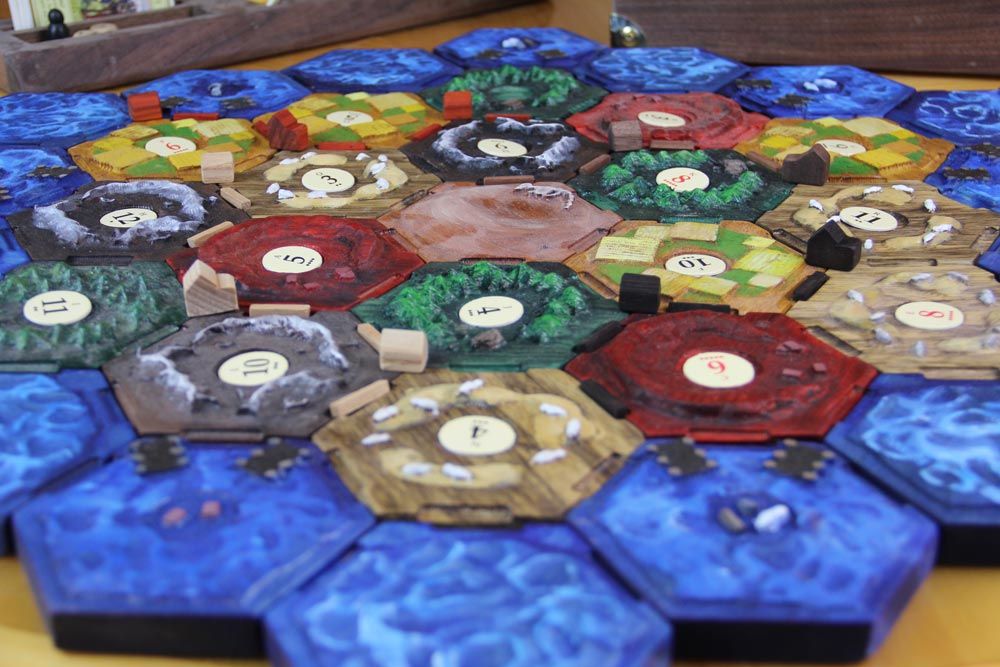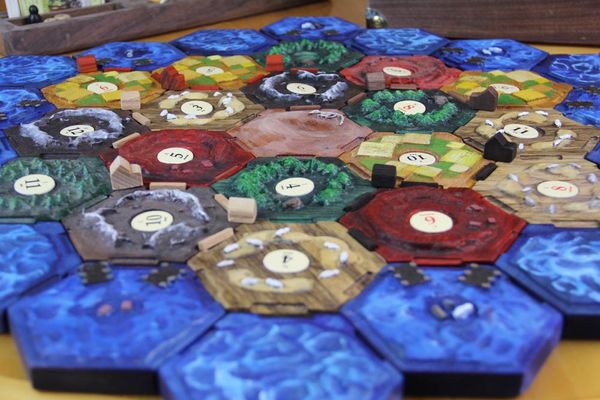 Dog Might Games is selling a new limited line of custom made wooden Catan board game accessories to beautifully enhance your copy of the game. To celebrate the launch of these distinctive board game upgrades, they are giving away one set in a contest that ends on July 1, 2016. According to Dog Might Games, there are three ways to enter the contest:
1) Tweet about the giveaway with the hashtag #dogmight
2) Like or Share their Facebook page
3) Sign up to receive the Dog Might newsletter
Dog Might's set of Catan accessories features fully sculpted terrain hexes, road, and building tokens that are individually hand painted. Each hex was created using a specific hardwood chosen for its beauty and similarity to the terrain it represents: Curly Birch (water), African Mahogany (wheat), Black Limba (grassland) Jatoba (desert), Padauk (clay), White Ash (forest), and Black Walnut (mountains). In addition, the set comes packaged in a black walnut box, which also includes purpose-built storage for the dice, number chits, robber, building cost reference cards, longest road card, and largest army card, as well as the resource and development cards. In fact, the only item the black walnut storage box doesn't have a specific space for is the original game terrain hex tiles. This was a slight oversight, but I have been assured that these tiles will fit with no problem!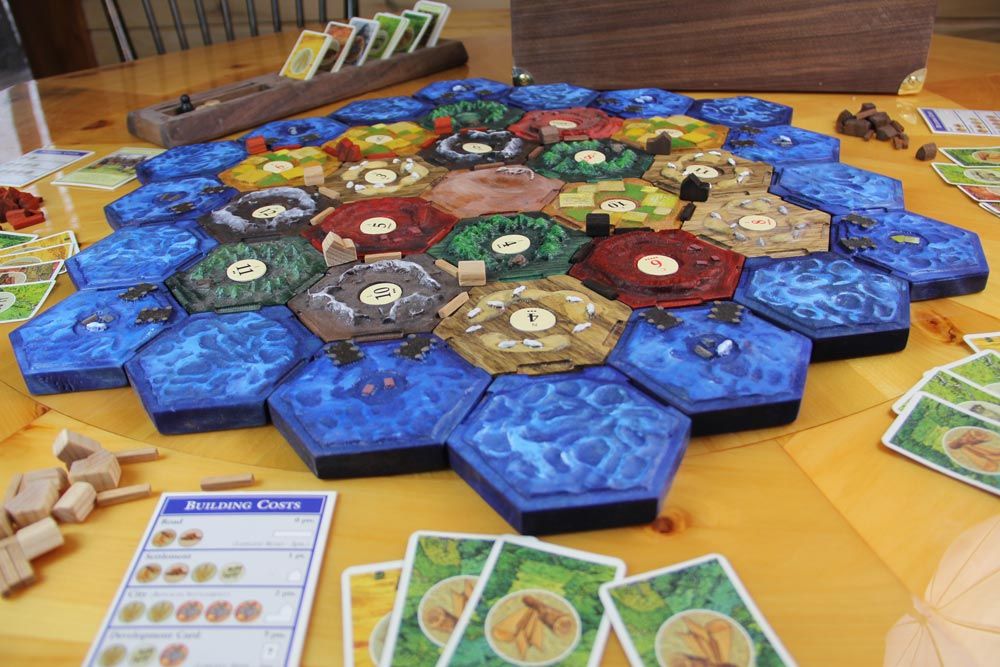 If you are looking for a great way to enhance your copy of Catan or a magnificent gift for a board game loving friend, this accessory package is a wonderful choice. Remember these are only accessories, in order to use them you will still need to own a copy of Catan.