Custom Red Oak Gaming Table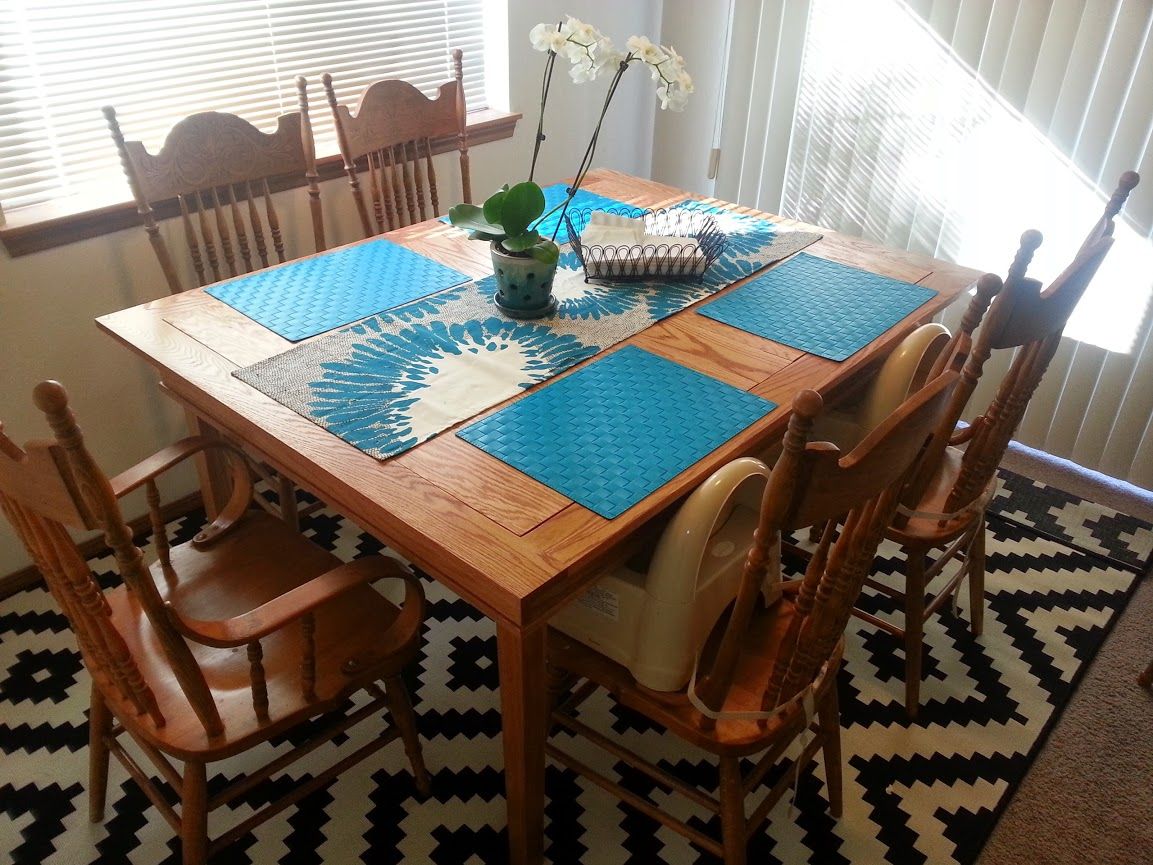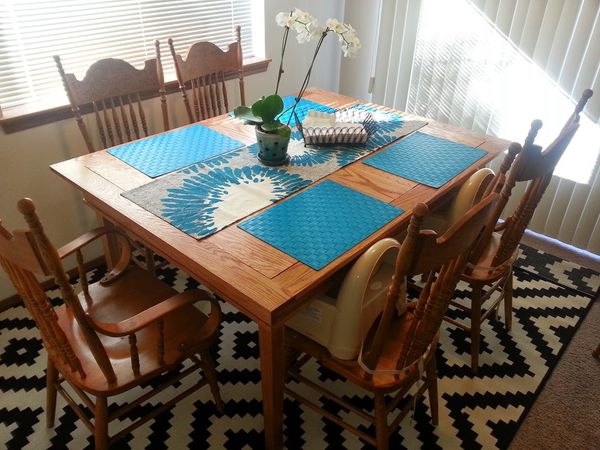 Alex Brown built this Red Oak Board Gaming table from scratch in his 2 car garage. In all it took 14 day for him to complete the table once the correct tools were purchased from his local Lowes hardware store.
To completed the table he used a Miter Saw, Table Saw, Kreg Mini Pocket Jig, 2 clamps, 2 Drills, Electric sander and a bunch of patience. The interior is 53″ x 38.5″. With the top on, the table is 60″ x 45.5″. The Height is 31″ to the top and 24-3/4″ to the bottom of the sides. The game surface is a Micro Suade purchased from FashionFabricsClub.com and is great quality.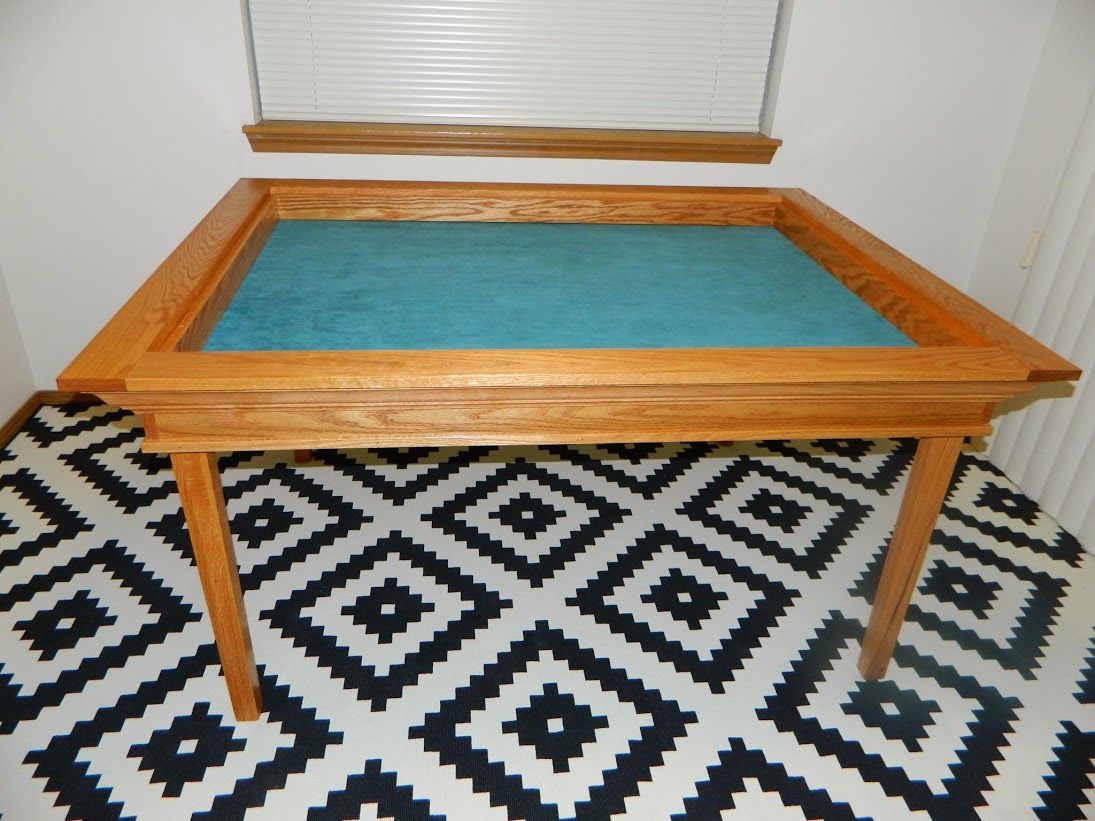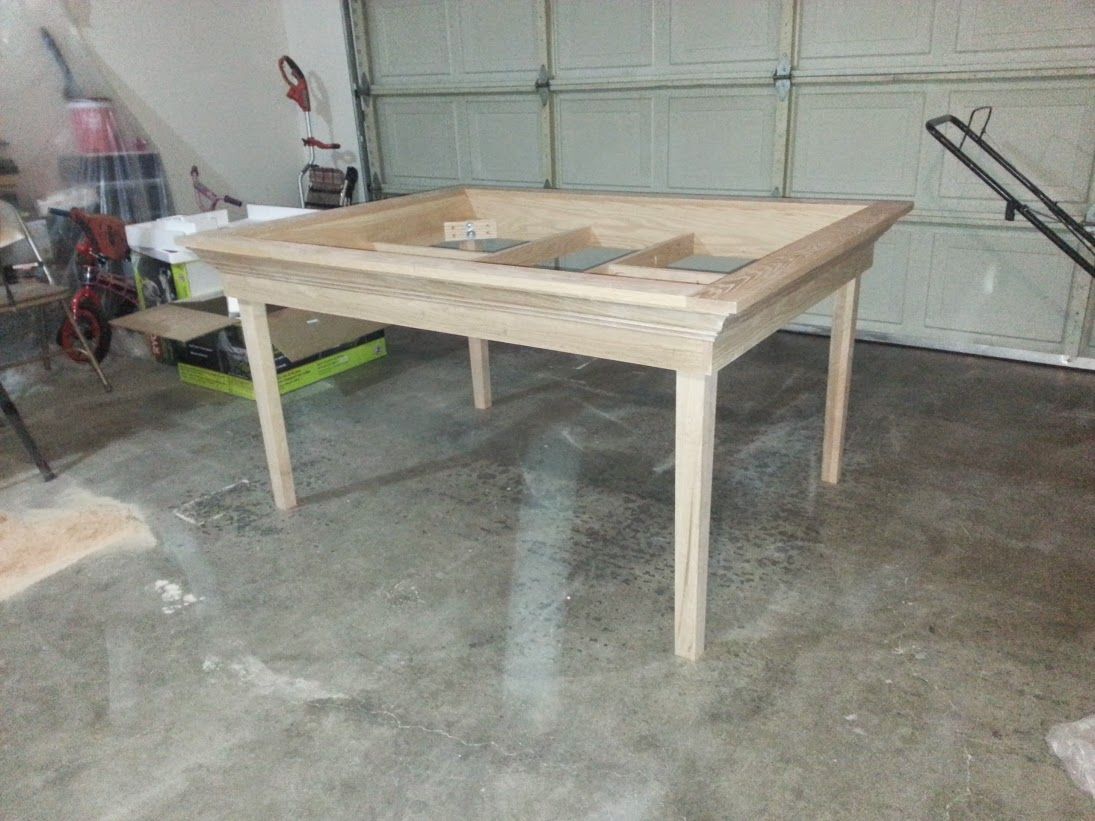 Source: Google+