Custom Dice Box by Shaun Williams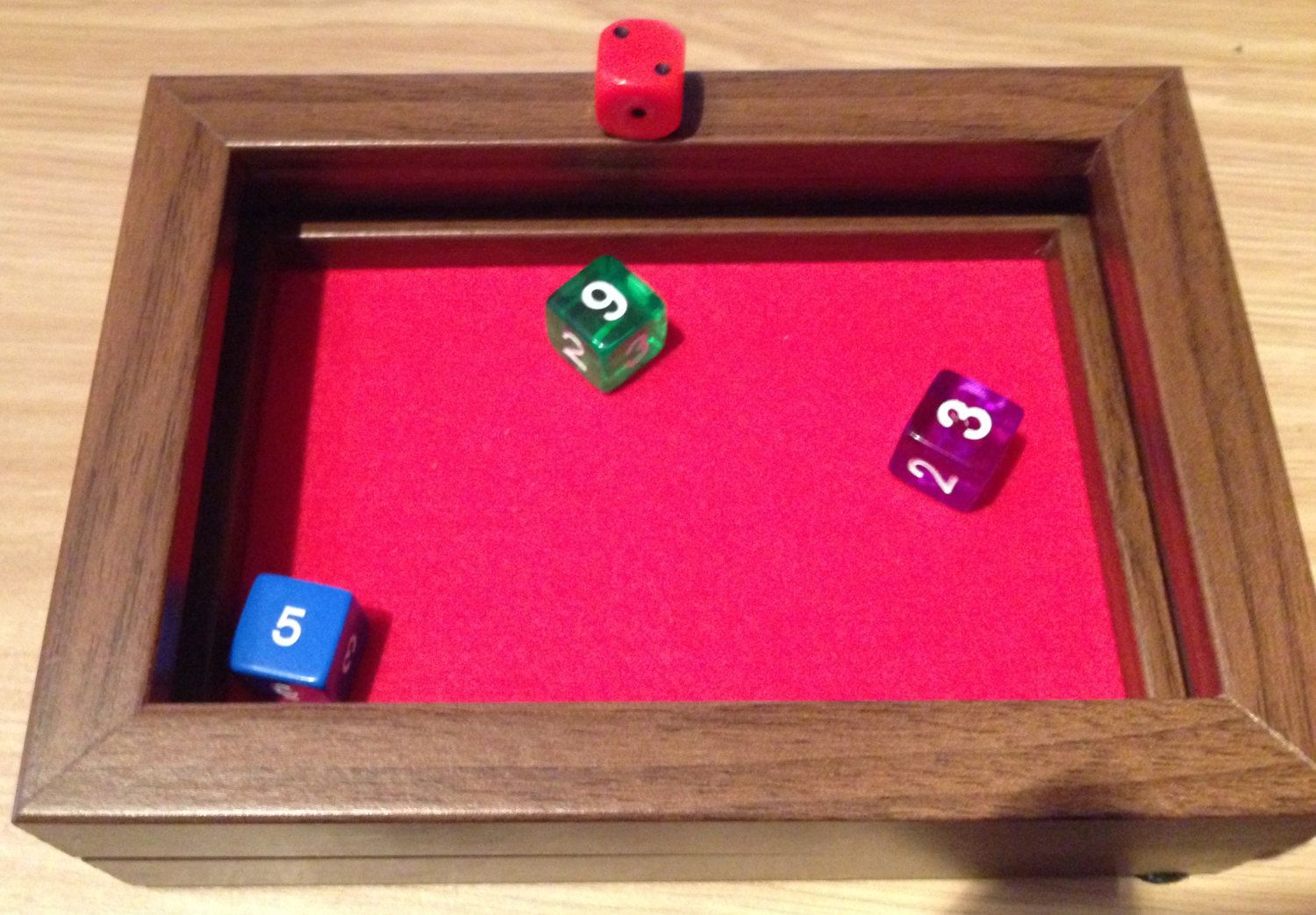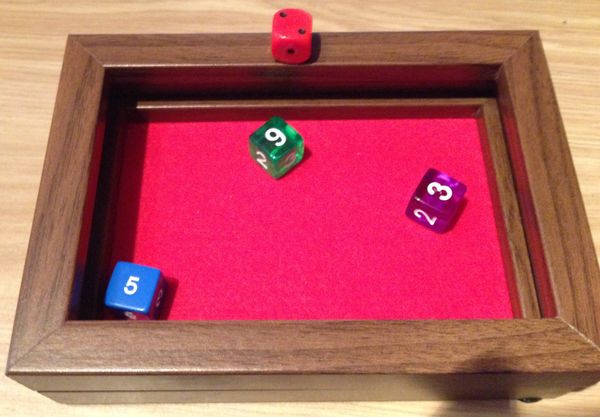 I love playing board games. This passed Christmas my brother purchased Zombie Dice for my collection and I have been enjoying it immensely. Except the room I primarily game in has a wooden table and no sound absorption, so after 20 minutes of tossing dice my head starts to ache. Looking for a solution led to dice boxes; it was that or put foam up on my walls.
Custom Dice Box
Shaun Williams' custom dice boxes come in three standard sizes and are customized to your requirements. They are solid wood construction with four available colors: white, black, dark wood and light wood. The inner lip of the boxes also prevents dice from landing in a cocked fashion.
The bottom consists of a felt surface available in a variety of colors including white, black, red, pink, yellow, orange, green, purple and blue. It is smooth to the touch and can be customized with a range of hand painted designs stenciled onto it to give your box a more personalized touch.
You can look at the pictures to see the stencils that Shaun has readily available. If you would like, your own design could be possible, but would depend on the complexity of the stencil needed (simpler the better). As with the felt prints can be done in a variety of colors (white, yellow, brown, red, orange, blue, green or black). However, certain stenciled colors don't show as well on certain felt colors, but if there is a problem Shaun will contact you immediately to inform you.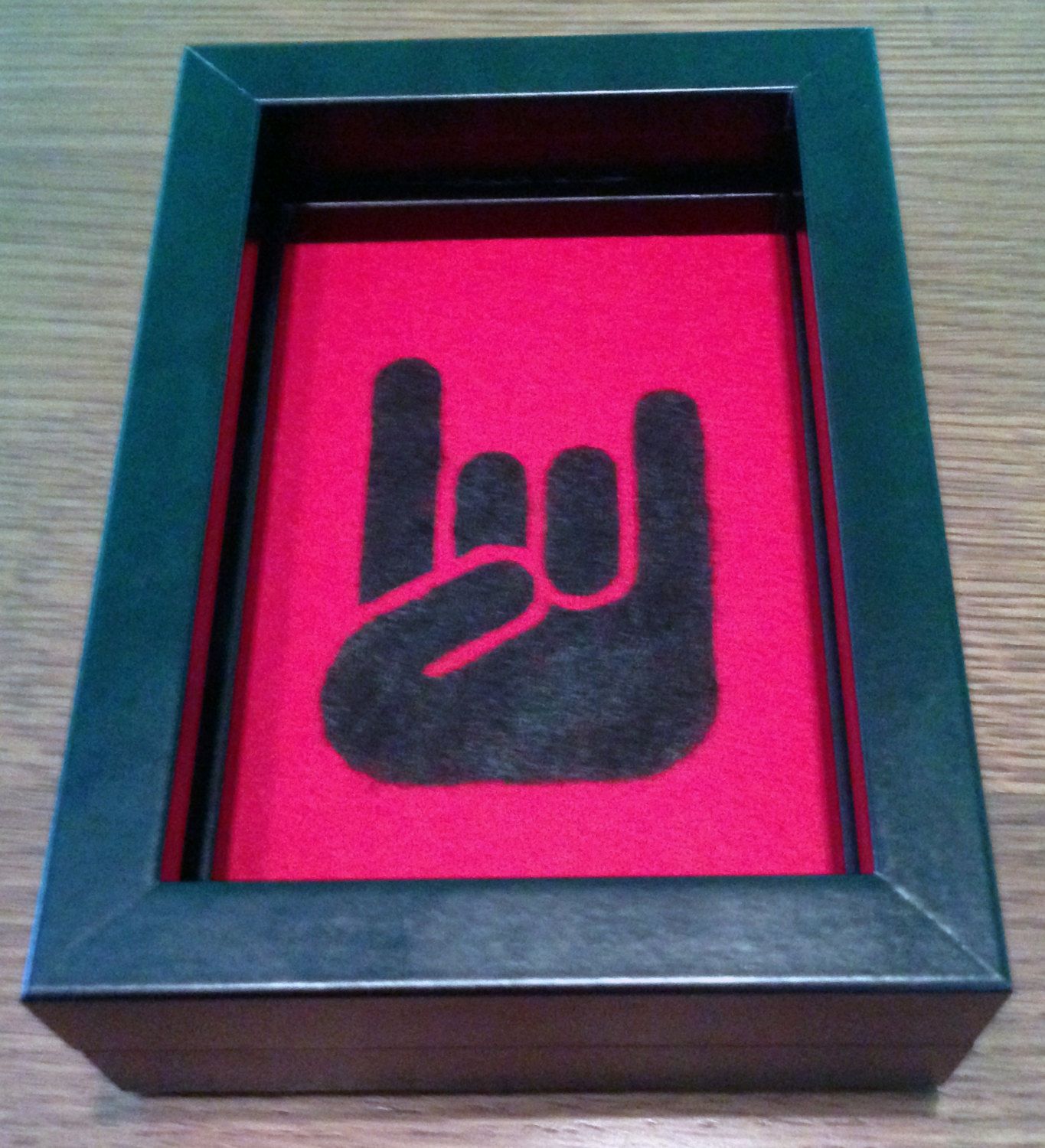 Source: Shaun Williams on Etsy