Board Game Quest 2014 Board Game of The Year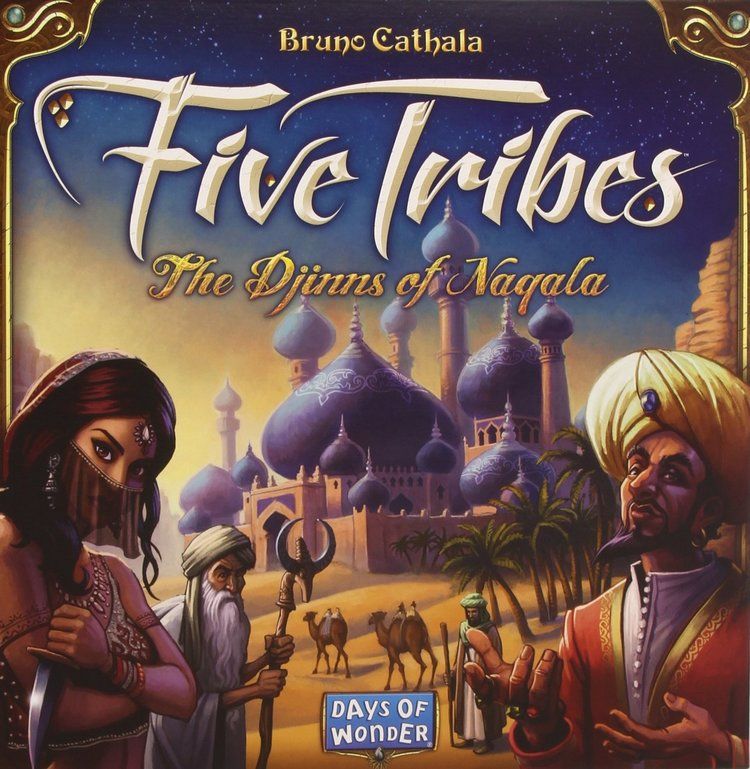 From Board Game Quest:
The nominees were announced, the votes were cast, and the winners have been chosen. We are proud to present to you the winners of our 2014 Board Game Awards. Each member of our editorial staff has cast their vote along with a vote from our readers. Thanks to the hundreds upon hundreds of you that took the time to make your voices heard. There were many standout board games produced last year and we're always happy to take a bit of time to highlight some of the best. Congratulations to all the nominees and the winners!
2014 Board Game Award Winners
Best Cooperative Game
Dead of Winter
Plaid Hat Games
Designer: Jonathan Gilmour, Isaac Vega
Get Your Copy
Dead of Winter is a highly anticipated cooperative game from Plaid Hat Games that lives up to its expectations. Although it can be challenging to win, the game is always enjoyable to play. The crossroad mechanic is an innovative design choice that adds to the game's excitement, and it's expected to appear in future games. Overall, Dead of Winter is a great cooperative game, regardless of your opinion on the zombie theme.
Runner Up: Pandemic: The Cure
---
Best Tactical/Combat Game
Star Wars: Imperial Assault
Fantasy Flight Games
Designer: Justin Kemppainen, Corey Konieczka, Jonathan Ying
Get Your Copy
Star Wars: Imperial Assault is a fantastic game that was a strong contender for multiple awards. It features impressive miniatures, including the AT-ST walker, and is just as enjoyable to play as it is to admire. The game offers both campaign and skirmish modes, making it a versatile addition to any gaming table.
Runner Up: The Battle of Five Armies
---
Best iOS Board Game
Star Realms
White Wizard Games
Developer: White Wizards Games
Get Your Copy
Star Realms is the winner of a close contest due to its cross-platform compatibility, excellent multiplayer support, and polished interface. It's a great deck builder game that's worth trying, especially since the first campaign is free.
Runner Up:Galaxy Trucker
---
Most Innovative Game
Alchemists
Czech Games Edition
Designer: Matúš Kotry
Get Your Copy
Alchemists has successfully integrated a digital app into board gaming, despite pushback from traditionalists who prefer analog games. The app enhances the gaming experience by improving the game's flow and replay value without being a distraction. Additionally, Alchemists is an excellent deduction and worker placement game.
Runner Up:Tragedy Looper
---
Best Game Expansion
Viticulture: Tuscany
Stonemaier Games
Designer: Morten Monrad Pedersen, Jamey Stegmaier, Alan Stone
Get Your Copy
Stonemaier Games has packed a lot into Tuscany, which could have been sold as three or more expansions for their already excellent game Viticulture. Instead, they combined almost a dozen modules of varying complexity into one box, making Viticulture a game with a lot of legs and a much-improved base game. The result is so good that players may never want to play the game again without the Tuscany expansion.
Runner Up: Eldritch Horror: Mountains of Madness
---
Best Production Values
Abyss
Asmodee Games
Designer: Bruno Cathala, Charles Chevallier
Get Your Copy
The winner of this award category was a close race, but Abyss came out on top thanks to its fantastic artwork and clever use of pearls as currency. Asmodee Games also printed five different covers for the game, one for each of the races in the game, making it a well-produced product. Abyss is a great game overall.
Runner Up: Star Wars: Imperial Assault
---
Best Thematic Game
Dead of Winter
Plaid Hat Games
Designer: Jonathan Gilmour, Isaac Vega
Get Your Copy
Dead of Winter is the only game to win two awards in this year's BGQ awards, providing a great thematic experience with solid mechanics and unique crossroad cards. Surviving in a frozen town with the walking dead and fellow survivors' secret motivations is challenging, and the game keeps players on the edge of their seats.
Runner Up:Star Wars: Imperial Assault
---
Best Strategy/Euro Game
Roll for the Galaxy
Rio Grande Games
Designer: Wei-Hwa Huang, Thomas Lehmann
Get Your Copy
Roll for the Galaxy, a dice rolling game and spinoff of Race for the Galaxy, was one of the last games released in 2014, but it became a fantastic game with a quick playtime and a lot of variety to make each game feel unique. It has received few complaints, and it's a little gem from Rio Grande Games.
Runner Up:Imperial Settlers
---
Best Card Game
Imperial Settlers
Portal Games
Designer: Ignacy Trzewiczek
Get Your Copy
Imperial Settlers was a hit at its Gen Con debut, selling out in 20 minutes, and it's easy to see why. With four factions that play differently, the game invites players to play it repeatedly. The game features multi-use cards and unique artwork, making it a great game from Portal Games. The recently announced faction expansion ensures that the game will have new content for a while.
Runner Up: Star Realms
---
Best Family Game
Splendor
Space Cowboys & Asmodee Games
Designer: Marc André
Get Your Copy
BGQ awards added a new category for Best Family Game, featuring accessible games that both gamers and non-gamers can enjoy. Among the great nominees, Splendor stood out for its solid components and easy-to-learn mechanics. While it may not be the deepest game, its smooth gameplay has made it a frequent choice on the gaming table, regardless of the crowd.
Runner Up: Camel Up
---
Game of the Year
Five Tribes
Days of Wonder
Designer: Bruno Cathala
Get Your Copy
Choosing the winner for the Game of the Year was difficult as all the nominees were outstanding, but Five Tribes by Bruno Cathala emerged as the top game. The game has excellent mechanics and production values. With variable board setup and various ways to score points, Five Tribes has a lot of replay value and multiple paths to victory, making it a game that players are always willing to play.
Note: Per award rules, because it won Game of the Year, Five Tribes was removed from consideration from other award categories.
Source: Board Game Quest